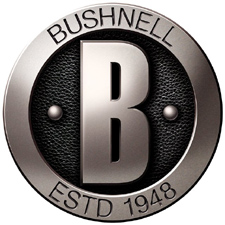 Overland Park, KS. –-(Ammoland.com)- Bushnell is proud to announce that Team Bushnell Tactical/GA Precision had five members in the top ten places this past weekend (September 26-28 2014) at the Precision Rifle Series season finale hosted at The Rifle Ranch in Frost, Texas.
At the top of the list were Bryan Morgan, who has been named the points champion for the 2014 Precision Rifle Series, and teammate Ryan Kerr, who won the PRS Finale Match in a hard fought competition against some of the best long-range shooters in the world.
Bushnell is the title sponsor of the Precision Rifle Series, which was first and foremost designed to challenge both competitors and equipment, and each year to name the best long-range shooter in the country, crowning them as champion.
Members of Team Bushnell Tactical/GA Precision have been in the fight for the overall championship since the season kicked off at the first of the year. Using GA Precision Rifles and Bushnell Tactical Elite optics some of the finest shooters in the world have proven that these products are a winning combination in a sport that requires both surgical precision and rugged durability.
The competitors must have the skill and the desire to win but they also demand equipment that is equal to the task. The entire team has been using the Bushnell XRS 3.5×21 or ERS 4.5 x 30 riflescope paired with either a LMSS spotter or the Fusion 1-Mile Binocular for the entire season. Both team members and equipment have been through thousands of rounds in both practice and competition. Team Bushnell Tactical/GA Precision members have competed in freezing rain, snow, sleet, fog, scorching temperatures and high humidity to come out on top in 2014.
Team Captain George Gardner stated, "I couldn't be more proud of both the men and equipment. Team Bushnell/GA Precision are not only great shooters but great people as well."
For more information about Bushnell Tactical and its complete line of professional-grade optics, visit
http://www.bushnell.com/all-products/rifle-scopes/elite-tactical.