Springfield Armory and GunBroker.com Announce Charity Auction of the Brand New Springfield XD Mod.2 Sub-Compact pistol in 9mm to Support USA Shooting.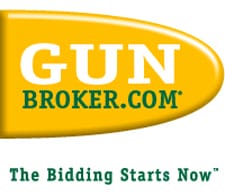 KENNESAW, Ga. –-(Ammoland.com)- GunBroker.com, the world's largest online auction of firearms and accessories, and Springfield Armory, one of the largest and most innovative firearms manufacturers, continue their efforts to support USA Shooting as they begin qualification this year for the 2016 Olympic Games in Rio.
Starting at midnight on November 13, Springfield Armory is offering an early edition of its highly anticipated XD Mod.2 Sub-Compact pistol in 9mm with GripZone to be auctioned on GunBroker.com with 100% of proceeds benefiting USA Shooting.
The XD Mod.2 Sub-Compact pistol in 9mm package will include special engraving of the winning bidder's initials on the gun as well as the standard box offerings, which include one 13 round stainless steel flush fitting magazine, one 16 round, full-size magazine with X-Tension, a polymer belt holster, double magazine pouch, magazine loader, and lockable injection molded pistol case.
Auction Starts: Thursday, November 13, 2014 at 12:02 AM EST
Auction Ends: Sunday, December 7, 2014, at 10:00 PM EST
The full auction listing can be viewed at:
http://www.gunbroker.com/Auction/ViewItem.aspx?Item=452760265
With a history of innovation and shooter-centric XD design, Springfield Armory has left an indelible mark on the world of polymer framed handguns designed and engineered with its Point & Shoot Ergonomics. In the course of a little more than a decade, the First Name in American Firearms has proven without a doubt that the shooting experience can be continually improved.
Introduced November 13, 2014, the XD Mod.2 Sub-Compact has been modernized with an astounding 13+1 – 9mm capacity, fiber optic front sight, and a unique set of GripZone features, all packed into a slim 1.2″ frame. Mod.2 is the refinement of a classic, a distillation of greatness. Those things that made the XD what it is remain and are amplified, revised or improved in order to bring you the next step in the evolution of the polymer framed pistol.
"We are pleased to be able to leverage the excitement of the launch of the new XD Mod.2 to benefit USA Shooting," said Chad Dyer, Marketing Manager of Springfield Armory. "In Mod.2, shooters will find that critical aspects of the design have been fine-tuned. GripZone features are a next-level experience that you have to feel to believe."

"The announcement of the XD Mod.2 presents an exciting time for our partners at Springfield Armory as well as for shooters alike," said Steve Urvan, CEO of GunBroker.com.

"We're excited to be able to offer GunBroker.com users the chance to be among the first to own one and to have the satisfaction of knowing their purchase supports our national shooting team."

Bob Mitchell, Executive Director of USA Shooting, added, "2015 is a critical year for the USA Shooting Team as we look ahead to Rio, and we are as excited to be part of Springfield's new release as we are thankful for their support of the team."
About Springfield Armory
The first name in American firearms, Springfield Armory began when George Washington ordered its creation in 1777 to store revolutionary ammunition and gun carriages. In 1794 the armory began the manufacture of muskets for a young country. For the next 150 years, Springfield Armory functioned as a supplier for every major American conflict as well as a "think tank" for new firearm concepts. After a brief closure from 1968 to 1974, a passionate family by the name of Reese rescued not only the name "Springfield Armory," but the philosophy that drove it for centuries. With reverence for the legacy of the Armory, the Reese family resurrected the most historically significant designs produced by The Armory- M1 Garand, 1911-A1, M1A -and fueled by the same obsession for improved manufacturing techniques and cutting edge design that inspired the likes of John C. Garand, and John Browning. Today Springfield Armory continues to develop products that are loyal to its heritage while ensuring The Armory's future with such innovations as the category leading XD, XD(M) the game changing XD-S, and now the new XD Mod.2 with GripZone polymer pistols. For more information about Springfield Armory visit www.springfield-armory.com.
About USA Shooting
USA Shooting, a 501c3 non-profit corporation, was chartered by the United States Olympic Committee as the National Governing Body for the sport of shooting in April 1995. The organization implements and manages development programs and sanctions events at the local, state, regional, and national levels. Headquartered in Colorado Springs, Colorado, at the U.S. Olympic Training Center, USA Shooting has a full-time staff dedicated to furthering the sport and supporting athletes and members of the organization. Partially funded by the U.S. Olympic Committee, USA Shooting relies on donations from supporters of the Olympic Movement, membership dues, event fees and the corporate partners who take a strong interest in the development of the U.S. Shooting Team. Visit http://www.usashooting.org/ to learn more about how you can support the U.S. Shooting Team and the organizations that are investing in Team USA's golden future.
About GunBroker.com
GunBroker.com is the world's largest gun auction website. Launched in 1999, GunBroker.com is an informative, secure and safe way to buy and sell firearms, ammunition and hunting/shooting gear online. GunBroker.com promotes responsible ownership of guns and firearms. Aside from merchandise bearing its logo, GunBroker.com sells none of the items listed on its website. Third-party sellers list items on the site and Federal and state laws govern the sale of firearms and other restricted items. Ownership policies and regulations are followed using licensed firearms dealers as transfer agents.