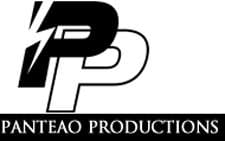 Columbia, SC -(Ammoland.com)- Panteao Productions is happy to announce the availability of the AR15 Rifle & Carbine DVD at the NRA Store.
This ninety minute DVD produced exclusively for the NRA was done with the intent of presenting the AR15 rifle and carbine platform in a clear and straight forward manner. With the help of Kyle Harth, the video brings the viewer up to speed on the design and more recent innovations in the platform.
Kyle is a veteran of the US Army Special Forces and served multiple combat tours and deployed globally in operational, instructional and advisory capacities. Kyle reviews the history of the AR15 platform, breaks down the overall function of the rifle, barrel lengths and twist rates, the differences between direct gas impingement and piston systems, choices in calibers, the many accessories on the market, and maintenance.
If you are new to the AR15 and want to know more about the design and its features, this video is for you. If you already own an AR and want to see what other options are out there, look no further.
The DVD can be ordered online from the NRA Store at: http://www.nrastore.com/nrastore/ProductDetail.aspx.
DVD page on NRA website: http://www.nrastore.com/nrastore/ProductDetail.aspx.
About Panteao Productions
Panteao is based out of Columbia, SC and produces the Make Ready firearms training video series, documentaries, industrials, and the Make Ready to Survive training series. For more information about Panteao, visit http://panteao.com/about-us/.