By Justin Stakes
United States -(Ammoland.com)- Shopping for a sportsmen, hunter or family member that loves the outdoors?
Aiming for the perfect gift this Holiday season? Buy your loved one something that will put a smile on the face of any outdoor enthusiast.
Take a peek at these great gift ideas that will make your holiday shopping a breeze:
Onyx ($99.00) – Global Communications Device
OnBeep's all new global communications device allows users to enjoy the comfort of hands-free, real-time communication without the hassle of a walkie-talkie. Onyx comes with a TRRS headphone jack that supports both stereo and headphones with built-in microphones.
Delivering effective communication from anywhere you have a data connection, whether your friends or associates are across the street or around the world. Onyx is quite similar to Captain Kirk's Comms Badge, the small clip-on device allows users to communicate with one another with the modest push of an oversized button. One of the Key features of Onyx is that it allows users to communicate with one another regardless of their OS or current mobile communications provider.
Preorders are still available for $99.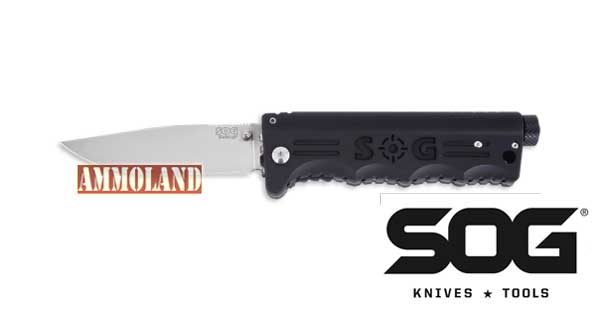 SOG Bladelight Folder ($85) – Hunting Knife
Looking for something unique and exciting for the sportsman on your Christmas list?
The SOG Bladelight Folder (  http://goo.gl/Lkspu3 )  features a skinning blade anchored to a glass reinforced nylon handle that was engineered with the utmost care and precision. 6 LED lights are integrated into the blade's handle providing a unparalleled level of accuracy when skinning and slicing in the dark. The 6 LED lights even act as a flashlight when placed in the blade's sheath. It has received excellent reviews from members across the hunting community, as well as winning Field & Stream's 2012 Best of the Best Award.
Product Specs:
Overall Length – 9″
Weight – 4.30 OZ
Blade Length – 3.9″
Blade thickness – 0.11″
Finish – Satin
Sheath is Included (Black/Snap-back)
Battery – AAA (2)
Burn Time – 260 Minutes
Lifetime Sportsman's License
Why not buy a gift that keeps on giving. Not only does a Lifetime Sportsman's License give unlimited access to the great outdoors, it provides support for the wildlife and state-managed lands they're purchased in. With a Lifetime Sportsman's License, the hunter or angler on your list will never have to pay for another state hunting or fishing license again, including all state paid recreational hunting and fishing privileges.
A few states that offer Lifetime and Annual Sportsman's Licenses:
Arkansas
Maine
Mississippi
Nebraska
Oregon
Pennsylvania
GoPro HERO Camera ($129.99) & GoPro Fetch Dog Harness ($59.99)
The GoPro HERO ( http://goo.gl/LCHvrc ) takes the high quality specs of a camera and integrates it into a small, rugged, waterproof housing. Making it simple for any hunter or outdoor enthusiast to capture and share their life and adventures. With gorgeous 1080p30 and 720p60 video, GoPro Hero's user-friendly modes such as Auto Low Light, QuikCapture, and SuperView make it easier than ever to get the perfect shot and achieve professional-quality results every time.
Product Features:
1080p30 and 720p60 video
5MP photos up to 5 frames per second
QuikCapture, SuperView
Auto Low Light
Waterproof up to 131' (40m)
The GoPro Fetch ( http://tiny.cc/pjaxqx ) dog harness features two separate mounting locations; one on the back and one for the chest, providing two unique perspectives for both over-the-head and front-paw action.
The GoPro Fetch is compatible with any and all GoPro Cameras, allowing users to capture their adventures and the world from their dog's point of view. An excellent addition to any hunter or outdoor enthusiast with a pet.
NRA Membership ($20) – Give the gift of freedom
An NRA Membership is an excellent way to support the fight for your Second Amendment. At a standard price of $35, these $20 Gift Memberships come with full benefits, including your choice of any NRA magazine subscription.(Offer expires January 9th, 2015)
Article by Justin Stakes
Copyright @ J. Stakes Photography
Justin Stakes is a Freelance Photographer and Journalist dealing with a variety of different subjects that interest and inspire his love for the great outdoors and more. Justin is an avid outdoor enthusiast and geek with a photographic style that is a mixture of photojournalism and fine art. He has won three Photo Show Competitions throughout his education and has even been exhibited in the Wignall Museum of Contemporary Art.