Rob Pincus Releases DVD on Defensive Revolver Fundamentals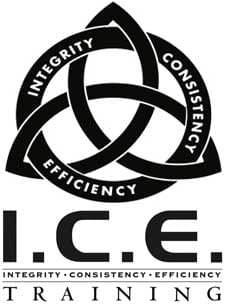 St. Augustine, FL – Rob Pincus, owner of I.C.E. Training Company and the developer of the Combat Focus® Shooting Program recently released a new DVD in the Personal Firearm Defense Network series that cover many topics about the fundamentals of personal and home defense.
"Defensive Revolver Fundamentals" is invaluable for someone who owns or is considering purchasing a double action revolver. A defensive firearm mainstay, the revolver might be the perfect tool for your personal home defense. Skills covered in the DVD include the most important aspects of choosing, shooting, and operating a defensive revolver. Lecture, demonstration, and live fire drills will help students learn what they need to know to make the right choice with confidence.
These long awaited DVDs, as well as others in the Personal Firearm Defense Network series, can be found on the I.C.E. Training store, powered by Dgg Tactical Supply www.icestore.us.
About I.C.E. Training Company
I.C.E. Training is a full service company offering training to armed professionals and those interested in self-defense. I.C.E. is owned and operated by Rob Pincus, the developer of the COMBAT FOCUS® Shooting program and The Personal Defense Video DVD Series. I.C.E. offers training in firearms, tactics and unarmed defense as well as consulting services for range operations, instructor development and training program management. For more information about I.C.E. Training Company, visit www.icetraining.us.
About Personal Defense Network
The Personal Defense Network® (PDN) is a wholly owned subsidiary of TN Marketing, based in Minneapolis, Minnesota. PDN is focused on providing high-quality personal defense video content on the Internet, offering professional instruction to those serious about arming themselves for defense in every aspect of their lives. The Personal Defense Network produces The Personal Firearm Defense DVD Series and has shipped more than 5 million DVDs since 2006. For additional information visit www.PersonalDefenseNetwork.com.
– ### –