Competitive Shooter Jeff Fox of Jade Precision to Appear in the Etymotic Booth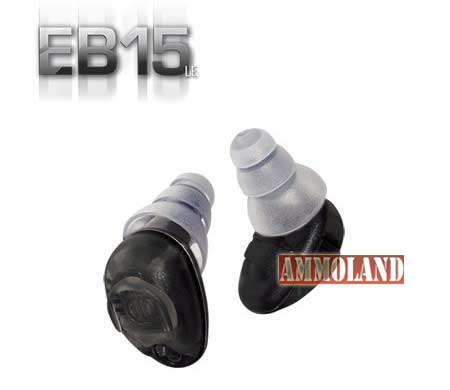 Elk Grove Village, IL -(Ammoland.com)- Etymotic Research, makers of high-fidelity electronic hearing protection and personal audio products, will demonstrate their groundbreaking electronic hearing protection products, and bring competitive shooter Jeff Fox of Jade Precision to the SHOT Show in Las Vegas, January 20-23rd at the Sands Expo and Convention Center.
The SHOT Show, is the shooting, hunting and outdoor trade show and conference for the firearms, ammunition, hunting and shooting accessories industry. Mr. Fox will join Etymotic in booth 2809 to discuss his military and competitive shooting experiences and his use of Etymotic's EB-15 LE electronic earplugs.
Etymotic's EB-15 LE and GunSport PRO electronic earplugs are the state-of-the art in hearing protection products available today. These electronic earplugs are for those who need protection from firearm blasts, but also need protection from loud continuous noise from vehicles, machinery or repeated gunfire from nearby shooters. The EB-15 LE and GunSport PRO improve distance detection up to 5X.
"Precision shooting requires finding the proper body and head position with the rifle, each and every time," said Fox. "Traditional over-the-ear hearing protection can and will cause the shooter to place their head out of position in rapid engagement situations, and potentially miss the target. Thankfully I recently discovered Etymotic's EB-15 LE electronic earplugs. They allow me to hear the Range Safety Officer's normal speech and then offer instant noise suppression during firing by myself or others on the line."
To meet Jeff Fox and to demo EB-15 LE and GunSport Pro earplugs, come to booth 2809 at SHOT. For more on Etymotic's hearing protection products, go to etymotic.com.
About Etymotic
Etymotic is a research, development and manufacturing company that designs high-fidelity personal audio products and hearing wellness solutions to assess enhance and protect hearing. For over 30 years, innovation and education have been central to Etymotic's mission. Etymotic is one of the most respected leaders in high-fidelity audio and hearing conservation.