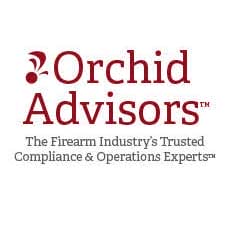 Hartford, CT –-(Ammoland.com)-  Orchid Advisors has received notice that the ATF has posted for 30 day comment period its "Framework for Sporting Purposes of Projectiles."
The following is taken directly from the document which can be found on the ATF's website. Comments are due by March 16, 2015.
"ATF FRAMEWORK FOR DETERMINING WHETHER CERTAIN PROJECTILES ARE "PRIMARILY INTENDED FOR SPORTING PURPOSES" WITHIN THE MEANING OF 18 U.S.C. 921(a)(17)(C)

To protect the lives and safety of law enforcement officers from the threat posed by ammunition capable of penetrating a protective vest when fired from a handgun, the Gun Control Act of 1968 (GCA), as amended, prohibits the import, manufacture, and distribution of "armor piercing ammunition" as defined by the statute. The GCA, however, allows for the exemption of ammunition that would otherwise be considered armor piercing if the Attorney General determines that the specific ammunition at issue is "primarily intended to be used for sporting purposes." Interpreting the meaning of this statutory language, the Bureau of Alcohol, Tobacco, Firearms and Explosives (ATF) has developed a framework that will apply to requests seeking a determination that certain projectiles qualify for this "sporting purpose" exemption. The framework is intended to uphold the requirements of the statute and its goal of protecting law enforcement while respecting the interests of sportsmen and the industry. This notice is provided to ensure that the regulated industry and members of the public understand the statute and relevant legislative history, and have an opportunity to review and provide comments or suggestions on the proposed framework. It is important to note that only projectiles that meet the statutory definition of "armor piercing" – i.e., those made out of the specific listed materials that may be used in a handgun – are subject to the statutory restrictions. As a result, manufacturers are, and will continue to be, free to manufacture projectiles from non-restricted materials, completely independent of the application of this framework or any exemptions. ATF will accept comments for 30 days from the date this notification, which will be considered prior to finalizing the framework."
Orchid Advisors is pleased to deliver this information to the industry and will provide addition detail as necessary. More information can be found on the Orchid Advisors website.