Archangel Reinvents A Relic.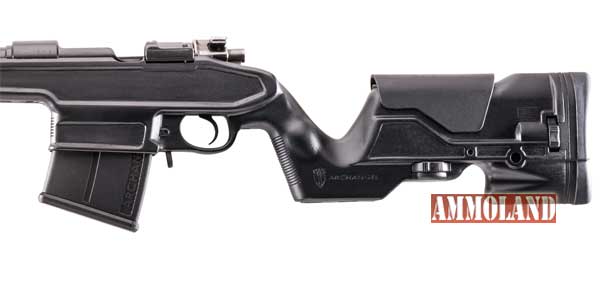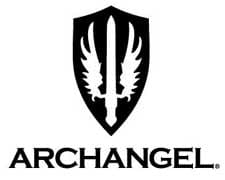 PHOENIX, ARIZONA –-(Ammoland.com)- The new Archangel Stock ~ AA98 RIFLE stock for the GERMAN K-98 MAUSER, allows owners to preserve their wood, as it installs easily with zero permanent modifications to the rifle.
Ergonomically designed for comfort, control and superior weapon retention, the AA98 adds rigidity to the Mauser that will improve your grouping.
The click-adjustable cheek weld and adjustable length of pull adjusts to a perfect fit. The ambidextrous gooseneck-style stock with palm swell and soft rubber recoil pad provides superior comfort.
The Mauser is available in black and includes one 10 round magazine with a 5 round follower. A 15 round magazine will be available for purchase separately.
ARCHANGEL'S proprietary formula of carbon fiber, glass fill and polymer makes this stock tough as nails and guaranteed for life.
The AA98 MAUSER precision stock is made in the USA and come with a lifetime warranty.
FITS STANDARD LARGE-RING, GERMAN K-98 RIFLES INCLUDING:
Czech VZ-24, Yugo 48 / 48a, Turkish 1903 / 1937 / 1938 / 1946 7mm or 8mm caliber
AA98 – ARCHANGEL MAUSER STOCK
MSRP $199.99
10 AND 15 ROUND MAGAZINES AVAILABLE
MADE IN THE USA | LIFETIME WARRANTY
ABOUT ARCHANGEL
Headquartered in Phoenix, Arizona Archangel is devoted to introducing cutting-edge design and innovative shooting products that improve the shooting experience for the civilian, military, and law enforcement markets. ARCHANGE products are designed and built in the USA and have a lifetime warranty.
Website: www.ArchangelManufacturing.com Facebook: ArchangelManufacturing
43 NORTH 48TH AVENUE | PHOENIX, ARIZONA 85043 | 800-438-2547
Archangel is a Registered Trademark of Archangel Manufacturing, a division of ProMag Industries, Inc.
Even the Russians are excited as shown in this video evidence: