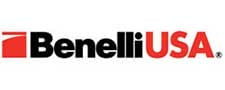 Accokeek, MD -(Ammoland.com)- Any 3-Gun competitor would likely be glad to put another Benelli shotgun in their gun safe.
Now 3-Gun shooters who already shoot Benelli shotguns in matches will have a chance to do just that, with the company's 2015 3-Gun Benelli Bonus program. Anyone shooting a Benelli at a sanctioned 3-Gun Match (see the list of matches below) can enter their name at registration to be eligible for a new Benelli Nova Tactical 12 Gauge. Drawings will be held at each match.
"If you're shooting a Benelli, you should enter the drawing, because you already know—our guns are built to run," said Kaleta. "3-Gun is all about going hard, so every Benelli shooter can appreciate adding one more fine Benelli weapon to their collection."
Benelli's renowned performance and position in the 3-Gun arena is bolstered by the company's legacy of excellence in tactical, law enforcement and military products like the M2, M3, M4, Vinci and Nova.
Here's the list of eligible Benelli Bonus 3-Gun Matches:
Superstition Mystery Mountain 3 Gun, March 27-29, 2015, Phoenix, AZ
Texas 3-Gun Championship, April 24-26, 2015, Marble Falls, TX
Ironman, June 7-13, Parma, ID
Warsport Team Team Challenge, July 11, 12, 2015, New Hill, NC
Rockcastle Shotgun Championship, August 7-8, 2015, Park City, KY
Rocky Mountain 3 Gun, August 13-15, 2015, Raton, NM
Generation III Gun, September 11-13, 2015, Ozark, MO
Blue Ridge Mountain 3 Gun, October 16-18, 2015, Park City, KY
About Benelli USA
Benelli is a world leader in manufacturing quality semiautomatic shotguns and rifles that are known for their ultra-reliability and high-performance standards. Benelli's legacy as the premier shotgun platform on the 3-Gun circuit parallels the company's leadership in tactical, law enforcement and military products like the M2, M4, Vinci and Nova.
For more information, please visit www.BenelliUSA.com.