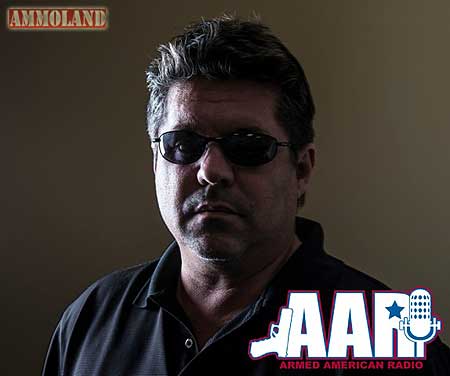 (AmmoLand.com) Americans for Tax Reform founder and NRA Board Member, Grover Norquist along with former high-level senate staffer and political strategist Mike Hammond join host Mark Walters this week on Armed American Radio.
Host Mark Walters stated, "As 2016 approaches and candidates begin lining up, the attacks from the Democrats against our right to bear arms will no doubt begin to get louder, indeed we're seeing it already.  I'm looking forward to discussing the issues with these two men – both of whom have vast knowledge of "inside the beltway" operations.  No stone will go unturned as we discuss everything from the threats posed by Michael Bloomberg and his big-money smear campaign against millions of law-abiding gun owners to the massive threat to our rights posed by the Obama Administration's illegal amnesty initiative.  I hope they're both ready!"
Distributed nationally by the Salem Radio Network, Armed American Radio reaches millions every Sunday from 8pm-11pm ET, 5pm-8pm PT.
For more information about Mark Walters and Armed American Radio, please visit: http://www.srnonline.com and http://www.armedamericanradio.com
About the USCCA:
The U.S. Concealed Carry Association (USCCA) is the first and largest, member-owned association designed to educate, train, and insure responsibly armed Americans. USCCA members receive criminal and civil defense insurance protection through the Self-Defense SHIELD and have access to a wealth of industry information including expert advice, product information, and the latest news centered on the concealed carry lifestyle. The USCCA also publishes Concealed Carry Magazine, hosts the nationally syndicated radio program, Armed American Radio, and offers resources for firearms training through the USCCA Education and Training program.