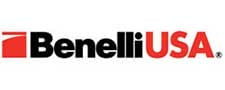 Accokeek, MD -(Ammoland.com)- If rave reviews at the 2015 SHOT Show and several awards weren't enough, yet another accolade comes to the Benelli 828U from one of the most prestigious voices in the shooting sports world—Outdoor Life's 2015 Innovation Award.
The award firmly establishes Benelli's first Over and Under shotgun in the "successful launch" category, and early orders indicate robust demand when the new shotgun hits the retail market in July.
"Our first Over-and-Under is innovation that performs—it shoots like you've owned it all your life," said Tom Kaleta, Vice President of Marketing for Benelli USA. "It's a shotgunner's shotgun and the Outdoor Life Innovation Award is an both an honor and confirmation that the market was ready for something fresh and innovative—that's the 828U."
According to Outdoor Life, the Outdoor Life Annual Gun Test takes place each winter following the SHOT Show, and features a field of the newest shotguns and rifles being introduced to the marketplace. The test is conducted by a panel of impartial judges—all expert shooters in their respective category—who spend a week shooting and evaluating all the entries and then scoring them in 10 categories spanning design, performance and value. The Innovator Award earned by the 828U is an honor that is given out infrequently, according to Outdoor Life. In order to qualify, the rifle or shotgun must incorporate an exceptional level of innovation into its design while still earning high marks in the 10 judging categories.
"We've only given out a few of these in the 15 years of the Annual Gun Test, so it is quite a remarkable accomplishment," said Outdoor Life Shooting Editor John Snow.
The 828U's high marks go well beyond the obvious design aesthetic that is decidedly Benelli. The 828U features auto-safety, easy-operating opening lever and steel locking-plate that keeps all the pressure from the shot shell contained inside, preventing its transfer to the receiver and hinge pins, with innovative, impulse-driven ejection to keep unfired shells handy.
Cryogenically treated, interchangeable barrels and Crio chokes, weight-reducing carbon fiber rib and high-grade alloy receiver is complimented by fine AA Grade satin walnut stock and forearm. Durable steel-on-steel hinges, removable trigger guard and easy-to-remove trigger make for easy cleanup when the hunt is done.
The 828U comes in nickel-engraved and black anodized models and both sport interchangeable 26" or 28" barrels. A supplied shim kit for drop and cast fine regulation translates to 40 unique, personal settings, and the patented, recoil-taming Progressive Comfort System helps keep muzzle flip to a minimum.
About Benelli
Benelli is a global leader in manufacturing quality semi automatic shotguns and rifles—and now the first Benelli Over-and-Under—the 828U. Benelli products are known around the world for their ultra-reliability and high-performance standards in every sporting or tactical environment.
For more information, please visit www.BenelliUSA.com.