New Plano Hunter Guide Series Waterproof Boxes Provide Exceptionally Tough Dry Storage for Valuable Hunting Gear in the Field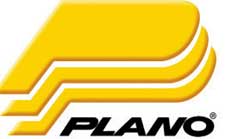 Plano, IL -(Ammoland.com)- Hunters wage an ongoing battle with the elements. And when it comes to much of the gear we take to the field, moisture is the primary enemy.
Cameras and photo accessories, smartphones, wallets, game calls, extra spark plugs, GPS units, flashlights, matches, lighters, optics, you name it… get 'em wet and they're worthless. And don't be fooled by claims of water resistance – either on the items themselves or the cases you store them in. Sooner or later, "water resistant" translates to "disappointment"… Or worse.
Discriminating hunters require true waterproof protection for their valuable items, and Plano makes the boxes and cases hunters and outdoors enthusiasts can truly rely on. From the company's affordable line of Waterproof StowAway Cases to their hardworking polycarbonate Guide Series Waterproof Cases, Plano offers dry protection for outdoor gear in more forms than any other company.
Now, with the introduction of Plano's Hunter Guide Series Waterproof Boxes, hunters have an additional and highly durable series of waterproof storage choices, all dressed up in our favorite utilitarian shade of OD green.
The design of these four new cases will look familiar to Plano fans. The small, medium, large and extra-large Hunter Guide Series Waterproof Boxes are the same size and shape as those in the company's Guide Series Waterproof Case series. They also share the same proven DriLoc O-ring seals, triple Cam-Action latches and beefy hinges. The material they're constructed from, however, is totally different.
Molded from Heavy Duty ABS, these new Hunter Guide Series Waterproof Boxes possess remarkable impact and mechanical strength, making them a great choice for an extremely durable yet affordable waterproof case. A soft and clingy slip-resistant rubber pad provides additional protection to the precious contents inside.
Plano Hunter Guide Series Waterproof Boxes:
Model 144961
MSRP: $12.99
Exterior Dimensions: 6.5" x 4.5" x 2.13"
Interior Dimensions: 5" x 3" x 1.625"
Model 145061
MSRP: $19.99
Exterior Dimensions: 9" x 4.875" x 3"
Interior Dimensions: 7.5" x 3.125" x 2.5"
Model 146061
MSRP: $29.99
Exterior Dimensions: 11" x 7.25" x 4"
Interior Dimensions: 9" x 5.25" x 3.625"
Model 147061
MSRP: $49.99
Exterior Dimensions: 14 " x 9" x 5"
Interior Dimensions: 12" x 7" x 4.625"
Airtight and waterproof, Hunter Guide Series Waterproof Boxes are engineered and tested to be fully submersible for 30 minutes at a depth of one meter.
About Plano Fishing
A tradition of excellence. Owning a Plano tackle box has become a heritage that has endured for more than half a century. In 1952, Plano introduced the first molded plastic tackle box. For the next fifty years, the Plano brand found its way into the hearts and hands of four generations. Today, there's a 4 in 5 chance that if you own a tackle box, it was made by Plano. There are many reasons why consumers choose Plano, including quality, durability and innovation, but our favorite is, "It's what my dad always used."
For more information, visit www.PlanoMolding.com/Fishing.
About Plano Hunting
Innovation and quality are the traits that have become associated with the Plano brand. Thousands of hunters and shooters have come to trust Plano for the storage of their firearms, bows and hunting accessories. Since 1952 Plano has been supplying outdoor enthusiast with storage solutions that allow them to make the most of the time they have outdoors.
For more information, visit www.PlanoMolding.com/Hunting.