Pledge, Practice, and Promote Firearms Safety.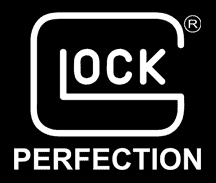 SMYRNA, Ga. – -(Ammoland.com)- GLOCK, Inc. continues to spread the message of firearms safety with the annual GLOCK Safety Pledge Drive.
The drive coincides with June National Safety Month and will run from June 1, 2015 through June 30, 2015. Pledgees may make their commitment as well as learn more about firearms safety at us.GLOCK.com/safetypledge.
GLOCK actively works year-round to promote firearms safety across the United States. We proudly join a community of law enforcement, community leaders, businesses, and the firearms industry to raise public awareness about reducing firearm incidents. The responsibility of practicing and promoting firearms safety is an ongoing and everyday commitment. Firearms safety is intrinsically worked into every facet of the company's ethos, from product design to community outreach.
"As a firearms manufacturer and a leader in the industry, it is GLOCK's first and foremost responsibility to teach and promote firearms safety within the industry as well as outside of it," said Josh Dorsey, vice president at GLOCK.

"Safety is an issue that puts us all on the same page."
The campaign will be promoted primarily through social networks. Participants and partners are encouraged to share throughout their own social channels to bring awareness to the nationwide safety campaign. Amongst the many safety programs slated for June, GLOCK has committed to community events focused on educating parents about securely storing firearms and talking to their children about firearm safety.
GLOCK will present the GLOCK Safety Ambassador of the Year Award to the individual or organization that demonstrates the promotion of firearms safety by driving pledges throughout their community to the GLOCK pledge page. In 2014 the award went to Marietta PD of Georgia, for their dedicated efforts to drive pledges through a series of firearm safety education community meetings.
Pledge your personal commitment to firearms safety today. Practice the basic rules of firearms safety and always use the proper shooting equipment such as protective eyes and ears. Keep firearms properly and securely stored. Promote firearms safety to your friends, colleagues, and loved ones.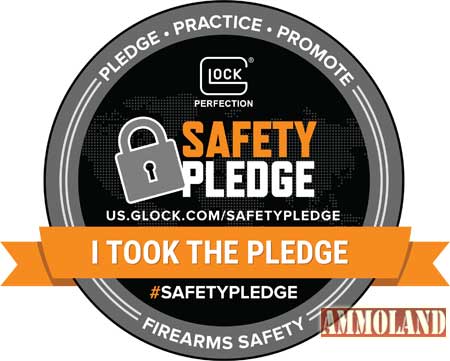 About GLOCK, Inc.
The GLOCK GROUP is a leading global manufacturer of pistols and accessories. GLOCK's superior engineering has produced a pistol with only 34 parts and a rugged polymer-frame, providing industry-leading reliability shot after shot. GLOCK is renowned for its pistols which are safe, featuring three safeties; simple, offering a low number of components to provide reliability; and fast, with no encumbering parts to slow the speed to fire. This combination makes GLOCK pistols the first choice among consumers and law enforcement, with approximately 65 percent of agencies within the United States choosing to carry GLOCK. Austrian-engineered, the group has manufacturing facilities in the United States and Austria. Based in Smyrna, Ga., GLOCK, Inc. is an advocate for our nation's law enforcement and military personnel, as well as all citizens' Second Amendment right to bear arms. For more information, please visit https://us.GLOCK.com/.