Joins Pheasants Forever's regional headquarters, will lead Farm Bill biologist program in state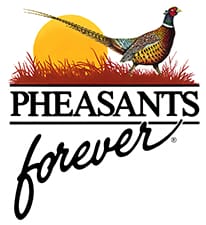 Brookings, SD -(AmmoLand.com)- Matt Morlock of Huron, South Dakota, has been named Pheasants Forever's assistant director in South Dakota.
A 12-year employee at "The Habitat Organization," Morlock will work out of Pheasants Forever's regional headquarters in Brookings to develop and expand upland habitat conservation programs, partnerships, and advocacy in the state.
"This is a well-deserved advancement for a lifelong resident of South Dakota who started his career with Pheasants Forever in 2003 as one of our first Farm Bill biologists," explained Tom Fuller, Pheasants Forever's north region director. "For the past two years, Morlock has been our field team data analyst and has proven to be both well-organized and innovative—skills that will help him excel in carrying out Pheasants Forever's mission in South Dakota at a time the birds need it most."

Dave Nomsen, Pheasants Forever's director in South Dakota, says Morlock's position is another way for Pheasants Forever to address habitat losses and subsequent pheasant decline in South Dakota stating, "South Dakota's pheasant traditions are at risk because of habitat loss. We intend to work with landowners, hunters, and our partners to help ensure South Dakota remains the pheasant capital of the world."
As assistant director, Morlock will play a key role in working with South Dakota landowners by managing the state's Farm Bill biologist team and partnerships. The goal of Pheasants Forever's Farm Bill biologist program is to assist landowners in finding profitable ways to implement conservation practices in harmony with agriculture. Since 2003, Pheasants Forever Farm Bill biologists in South Dakota have worked with more than 7,000 landowners who were interested in voluntary conservation programs.
"What I'm looking forward to most is getting to do hands on work in South Dakota again," stated Morlock, "South Dakota has been home to me my entire life, and now I get to buckle down and ensure the outdoor traditions I grew up with are everlasting in a state that lives and breathes pheasants."
A native of Watertown, Morlock developed his passion for South Dakota and its resources while spending time in the country with his father who was a conservation officer. He graduated from South Dakota State University and currently resides in Huron with his wife and son.
Pheasants Forever was formed in St. Paul, Minnesota in 1982 and remains headquartered in the Twin Cities. While the organization employs field representatives throughout the country, this Brookings office is the organization's first-ever regional headquarters. The goals of the office are to strengthen relationships with federal, state and private groups in the state and to preserve the South Dakota pheasant hunting heritage through habitat improvements.
Pheasants Forever in South Dakota
South Dakota's 35 Pheasants Forever chapters account for more than 6,300 members statewide. Those chapters have spent $4.9 million to complete 25,163 habitat projects since the first South Dakota chapter was formed in Minnehaha County in 1985. Those projects have improved 380,700 acres for wildlife.
About Pheasants Forever
Pheasants Forever, including its quail conservation division, Quail Forever, is the nation's largest nonprofit organization dedicated to upland habitat conservation. Pheasants Forever and Quail Forever have more than 140,000 members and 700 local chapters across the United States and Canada. Chapters are empowered to determine how 100 percent of their locally raised conservation funds are spent; the only national conservation organization that operates through this truly grassroots structure. Since creation in 1982, Pheasants Forever has spent $577 million on 489,000 habitat projects benefiting over 12 million acres nationwide.
For more information, visit: www.PheasantsForever.org.