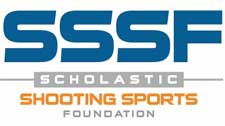 San Antonio, TX -(AmmoLand.com)- The Scholastic Clay Target Program (SCTP) announces a new collaboration with the Pacific International Trapshooting Association (PITA), representing the first time the SCTP has coordinated efforts with that national governing body to promote youth shooting sports opportunities.
SCTP and the PITA will jointly host the SCTP Western U.S. Trap Shooting Tournament at the Evergreen Sportsman's Club in Olympia, Washington on July 23-24. The tournament will run concurrently with the PITA's Youth Education Shooting (Y-E-S) Grand Pacific Championships. Teams affiliated with either the SCTP or PITA / Y-E-S program are eligible to participate. SCTP will offer over $30,000 in team endowment funding.
SCTP has relationships with national governing bodies (NGBs) for each of the shooting sports its youth shooting program promotes, including the National Skeet Shooting Association, National Sporting Clays Association, Amateur Trapshooting Association, and USA Shooting. Working cooperatively with the PITA, which promotes trapshooting and sanctions tournaments in 10 western states and provinces, represents support from each of the applicable NGBs.
"SCTP has worked diligently with the national governing bodies to be in line with them and include them in our program," commented Tom Wondrash, SCTP National Director. "Supporting these associations and having them support us is something that will help all of us grow. We are pleased to be working with the PITA now to grow youth shooting in the western states."

"The PITA is excited to be partnering with SCTP and are looking forward to the opportunities this may present," added Sue Brewer, PITA Secretary.
To learn more about the PITA, visit www.shootpita.com.
About SSSF
The Scholastic Shooting Sports Foundation (SSSF) is responsible for all aspects of the Scholastic Clay Target Program (SCTP) and Scholastic Pistol Program (SPP) across the United States. SCTP and SPP are youth development programs in which adult coaches and other volunteers use shooting sports to teach and to demonstrate sportsmanship, responsibility, honesty, ethics, integrity, teamwork, and other positive life skills. SCTP was developed as a program of the National Shooting Sports Foundation (NSSF) until the SSSF was created in 2007 to operate the SCTP. In 2012, SSSF created the SPP and became the managing foundation of both programs.
For more information about SSSF, visit www.SSSFOnline.org.