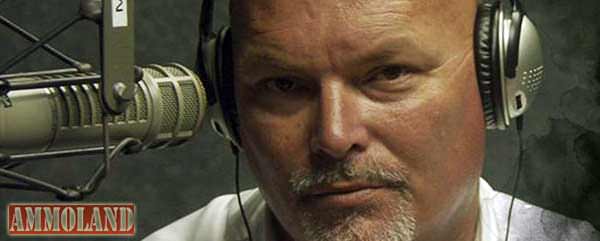 Burnsville, MN -(AmmoLand.com)- Genesis Communications Network is excited to announce its Monday morning lineup with Bill Frady on Lock-N-Load starting June 22nd, 2015.
Monday, 10 am EST: The Florist, Todd Frady, that led the Police to the Charleston Shooter stops in for a quick word followed at 10 by Grass Roots warrior Tim Knight as he heads to New Jersey to kick off Senate President Sweeney's recall.
Tuesday, 10 am EST: Gun Owners of America Executive Director Larry Pratt comes back as we discuss Obama's Land Speed Record on not letting a good crisis go to waste.
Wednesday, 10 am EST: Robar Guns founder Robbie Barrkman is back to give his outstanding opinions.
Thursday, 10 am EST: Chris Knox of the Firearms Coalition comes by for a chat.
Listeners and affiliates can listen to Lock-N-Load with Bill Frady; live on Genesis Communications Network, Monday through Friday from 8:00am – 10:00am (CST). Visit www.gcnlive.com for more information or to live stream Lock-N-Load or any of GCN's other programs.
Contact GCN Affiliate Relations at (877)996-4327 ext. 241, 148 or 123 for more information regarding Lock-N-Load with host Bill Frady.
About The Genesis Communications Network, Inc.
The Genesis Communications Network, Inc. (GCN) was founded in 1997 by Ted Anderson as a way to fill the vast media void with hard hitting programming highlighting the most detrimental events and topics to the public at the present time, but most importantly, providing viable solutions for any future scenario. Through the years, GCN has established itself as the largest independently owned and operated talk radio network in the country.
For more information, please visit www.GCNLive.com.