By Major Van Harl USAF Ret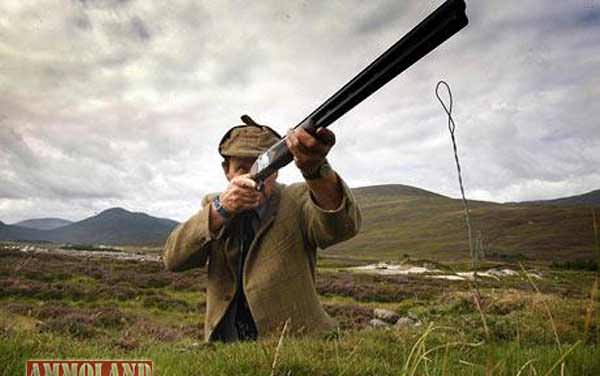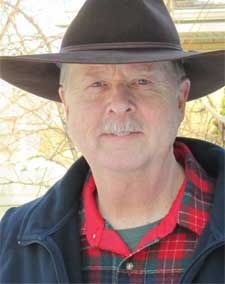 Wisconsin –-(Ammoland.com)-  "Beware of the man who owns but one gun–for he can shoot it" an old adage implying that a person who is only able to possess one firearm will somehow be extremely proficient and accurate when discharging that weapon.
I am not sure I really buy that thought process, since I have known a lot of people over the years who only owned one firearm. In most cases they used it very little and were not that good or accurate when they did fire their one gun.
The truth is if you can only afford to own one firearm the chances are you cannot afford to buy the amount of ammo needed to enable you to practice firing said firearm, to become that person who can truly shoot as well as implied in the above statement.
What if you have the resources to buy multiple firearms and all the ammo you might need to be a really good shot, but you are legally only allowed by law to own one firearm?
For Americans multiple gun ownership is considered normal and is rather everyday common place, but not for many in the majority of the countries of the world that grant their citizens the "privilege" of limited gun ownership. I was in the police station in Dunoon, Scotland speaking to a senior police sergeant about how a Scottish citizen goes about trying (not always successfully) to legally acquire a long gun.
Forget about ever thinking in Scotland you will be able to own a handgun, there is just no way to accomplish that forbidden dream.
The easiest firearm (easy being relative) to acquire in Scotland is a shotgun. In reading their own requirements you can own a pump shotgun, but the police sergeant advised me that you will only get a break-open shotgun. This means a single or double barrel shotgun. You have to file a very (repeat very) intense background application. There are police constables whose job it is to investigate you and why you think the State (Scotland) should begrudgingly grant you a temporary gun ownership permit.
When I say temporary I mean your shotgun ownership permit has an expiration date.
So if you have money and you can only have that one shotgun and you decide to buy a $3000 shotgun, when your permit is about to expire and the police for some reason will not renew the permit, they (the police) take your expensive shotgun from you.
As I am sitting in the police sergeant's office listening to him explain how the extremely limited gun ownership process works, I was day-dreaming "If" I was a Scottish National who only could only possess a single shot, 12ga shotgun how I would I enhance my shooting ability.
I started thinking of Ray Banister at Short Lane Chamber Adapters (www.gunadapters.com). Mr. Banister had sent me an e-mail after I had arrived in Scotland telling me he had shipped a 12ga Bug Out Kit for me to review.
The kit has six 12ga shotgun adapters that allow a person with a break open shotgun to shoot 22LR, 22WMR, 17HMR, 9mm, 45 Long Colt, and 45ACP from your one shotgun. You can reapply with Police Scotland after you get your shotgun and try to get an even harder to acquire rifle permit, to own a 22LR rifle. You can even apply again to try and own a center fire rifle. However, each application is very expensive and deliberately a long, drawn-out process to discourage your desire for gun ownership.
Just wanting to own a firearm is not a good reason for Police Scotland to grant you the temporary permit, and as a Scot never ever say you want a firearm for personal defense.
So again, I am thinking to myself while sitting in the police station, get the shotgun permit, buy your break open shotgun and then get Mr. Banister's Bug Out Kit. It is kind of sad that you would even have to think about how to work around the draconian Scottish / British gun laws.
They, on the other hand, think their laws are normal and correct. Mr. Banister's adapters could enhance a single-gun ownership person, to levels most likely never considered in Great Britain. I can take the 12ga to 45 ACP adapter, and shoot three inch groups at 80 yards with my H&R single shot shotgun that has rifle sights on it. Mr. Banister's adapters are very accurate, so multiply that times six and the single shotgun owner has greatly improve their ability to effectively use that one firearm for sport, and more importantly for the emergency / survival shooter.
While you are shooting with your Short Lane adapters, praise the Lord you live in the only nation with the "right" to keep and bear arms.
I would suggest that Mr. Banister's six-adapter, Bug Out Kit, could and should greatly improve the shooters' ability in most of the nations of the world who sadly feel a need to restrict ownership of firearms. Many of the Scottish people I spoke with are concerned Putin will set Europe on fire, and yet they remained unarmed. Enhance the limited tools you have, it may save your life someday.
Major Van Harl USAF Ret / [email protected]
About Major Van Harl USAF Ret.:Major Van E. Harl USAF Ret., a career Police Officer in the U.S. Air Force was born in Burlington, Iowa, USA, in 1955. He was the Deputy Chief of police at two Air Force Bases and the Commander of Law Enforcement Operations at another. He is a graduate of the U.S. Army Infantry School.  A retired Colorado Ranger and currently is an Auxiliary Police Officer with the Cudahy PD in Milwaukee County, WI.  His efforts now are directed at church campus safely and security training.  He believes "evil hates organization."  [email protected]