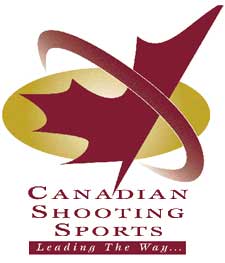 Canada – -(Ammoland.com)- Apparently Canadian women shoot really well – especially the ones from Alberta. They are proving it at the Pan-Am Games.
Amanda Chudoba won the gold medal in women's trap shooting on Monday, July 13 2015, and earned an automatic berth to the 2016 Olympics in Rio de Janeiro. Chudoba, 25, beat out American Kayle Browning in a shoot-off to break a tie after they both hit 11 of the initial 15 targets.
"To be medalling in the Pan Am Games is just beyond my expectations," Chuboda said. "It's that next step in the journey. I'm pretty ecstatic to be able to win the medal on home turf."
Monday's match was a high-stakes competition. Winning means that Canada's women's trap shooting team, Chudoba included, qualified for the 2016 Summer Olympics. Chudoba will be part of the team after finishing in the top 10 at the 2015 ISSF World Cup in Acapulco, Mexico.
"Shooting is like riding a bike," she said. "Once you pick up that gun, it's all muscle memory. If you're not mentally in it, you're not going to compete well."
A native of Spruce Grove, Alberta, Amanda has won five consecutive national shooting titles and will represent Canada at her first Olympics in Rio.
If that wasn't sufficient to make Canadian shooters swell with pride, Calgarian Lynda Kiejko cleaned up in the handgun events, winning two gold medals in pistol shooting.
The many years and long hours of training came to fruition as Ms. Kiejko captured her first gold medal in 10-metre air pistol. The 34-year-old Calgarian rode the emotion of an uncommonly boisterous crowd to capture her family's second straight pistol gold and assure Canada of a spot in the 2016 Rio Olympics.
"My heart was racing like a steam engine, and it was pounding," said Kiejko, whose sister Dorothy Ludwig won the same medal four years ago in Guadalajara, Mexico.
To make her amazing accomplishments even sweeter, Ms. Kiejko also swept up a second gold medal July 15 2015, winning the women's 25-metre pistol event. She beat American Sandra Uptagrafft 7-3 in the final round to earn Canada's third shooting gold of the games.
Kiejko's medals give her three in a long shooting career. She also won a bronze medal for Canada at the 2003 Pan-Am Games in Santo Domingo.
Shooting is serious business in the Kiejko family. In addition to her sister's accomplishments, Lynda's late father, Bill Hare, who shot for Canada at the 1964, 1968 and 1972 Olympics, had a score of 195.7 to finish first.
I know that all Canadian Shooting Sports Association members and all Canadian shooters join us in offering hearty congratulations for the amazing performances of these two exceptional shooters. Well done ladies, you are doing our community proud! Thank you from all of us.
*Editor's note – As of this writing, the Pan-Am Games are still in progress. If any other medals are secured, we will be sure to include them in our E-News broadcasts. Don't get the E-News? Subscribe for free at www.cssa-cila.org or contact us at [email protected]
About:
The CSSA is the voice of the sport shooter and firearms enthusiast in Canada. Our national membership supports and promotes Canada's firearms heritage, traditional target shooting competition, modern action shooting sports, hunting, and archery. We support and sponsor competitions and youth programs that promote these Canadian heritage activities. Website www.cdnshootingsports.org