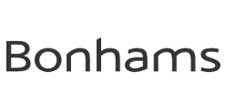 Knightsbridge London –-(Ammoland.com)- Art is perhaps not the first thing one thinks of when the subject turns to guns, yet for the past five centuries the art of the gunsmith had as much to do with the deadliness of the weapon as the designs it featured – roses, tulips, mermaids, dragons and much more besides.
The names of the greatest gunsmiths were as well known throughout Europe as that of the great wine-masters, carriage-makers and leading artists, all of them found at one time or another retained by the Continent's rulers and based at their courts and palaces. It was a case of decoration and functionality harnessed to celebrate the status of the king.
Today the art of the gunsmith is appreciated by a select audience who collect and invest in these antique works of art for the sheer love of them. They admire them for their history, quality of workmanship and design and not simply as killing machines.
Fine examples of this virtually lost craft will be on dazzling display at Bonhams next sale of Antique Arms and Armour in Knightsbridge on July 23rd 2015.

David Williams, Head of Antique Arms and Armour at Bonhams, says: "The sale provides a snapshot of the gun-makers art. Gentlemen would give a great deal of thought to the decoration of their guns. I suppose you could compare it to someone today buying an Aston Martin and the thought and cost that goes into customizing the interior with fine wood and leather and discreet décor."
From Indian Maharajahs to the royal families of Europe it was a case of luxury reflecting their status using ivory, gems, gold, silver, mother of pearl, and fine woods were all drafted in to serve the greater glory of the ruler as evidenced in his weapon of choice.
There was nothing discrete about some gun decoration. A wonderful over the top tour de force of what was possible is evident in Lot 306, a fine 17th Century 60-bore East European wheel lock Tschinke rifle with an octagonal barrel, once the property of their Serene Highnesses the Prince zu Salm-Reifferschiedt-Dyck. It features brass engraving and some gilding of scrolls, birds, flowers and foliage. Estimate £10,000 to £14,000.
A very different kind of decoration is seen in Lot 205, a pair of small 17th century bronze field guns, probably Dutch magnificently chased with a design of foliage, a coat of arms and stylized dolphin lifting handles. It is estimated to sell for £8,000 to £10,000.
Lot 334 is a rare pair of 20 bore South American silver mounted belt pistols from the late 18tgh century, probably Mexican. Estimated at £12,00 to £15,000 they feature rambling silver foliage and the word 'Ambrosi' engraved on the breach and the stocks.
Lot 305 is a very rare Spanish 20 bore silver mounted turn-over sporting gun dated 1712. This arresting weapon features images of cupid and the mythological figures of Triton, Pan, Minerva and the twins Eros and Anteros leading a satyr to Venus and on the other side the figure of Victory a pair of classical warriors, a tented encampment and a battle scene in silver. This weapon is estimated to sell for £4,000 to £5,000 and was exhibited at the National Museum of American History, The Smithsonian Institution in Washington D.C.
An altogether different approach to decoration, utterly discreet and of the finest quality, is a pair of English dueling pistols, estimated to sell for £15,000 to £18,000. Lot 487 is a fine cased pair of 32-Bore flintlock dueling pistols by the leading gunmaker Durs Egg who worked for John Twigg in London in 1772. He is recognized as one of London's greatest gunmakers. He was gunmaker to George IV and the Duke of York. Examples of his work are preserved in the Royal Collection, Windsor Castle. This pair of pistols comes from the period when dueling was common and are in fantastic condition.
For more information please contact Julian Roup on 01892 669200 or 07970 563 958 or email [email protected]
About Bonhams Antique Arms
Bonhams is a privately owned British auction house and one of the world's oldest and largest auctioneers of fine art and antiques. It was formed by the merger in November 2001 of Bonhams & Brooks and Phillips Son & Neale. http://www.bonhams.com/