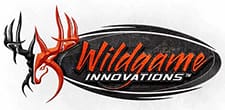 New Roads, LA -(AmmoLand.com)- When it comes to attracting deer, nothing beats the real thing. From a hot doe to a rival grunt to their favorite foods, whitetails respond to authenticity.
While they can't give you a sack full of ripe sugar beets, Wildgame Innovations has created Sugar Beet Crush Juiced – the power of real sugar beets in an easy- to-use pourable liquid form. Whitetails go crazy for sugar beets. The sweet smell, great taste and nutrition content make it a deer super-attractor, with more drawing power than any other natural food attractant.
"With years spent in research and development, we are able to product a great alternative to real beets," says Jason Campbell, Brand Manager at Wildgame Innovations. "Let's face it, there are plenty of times where food plots fail due to weather, a hunter doesn't have the right equipment or the habitat is just too remote or dense for a food plot. Thats where this product shines. Sugar Beet Crush Juiced is a gooey, gel mineral mixture that attracts quickly but also lasts to keep deer coming back."
It can be poured directly on the ground, over logs or stumps and can be mixed with feed. It doesn't matter which way you use it, deer simply won't be able to resist it.
Use Sugar Beet Crush Juiced in front of trail cameras, near stands, to start a feeding program or in food plots to get deer coming to a site quickly and often.
There is no real learning curve with this product, and the results speak for themselves!
Sugar Beet Crush Features:
Real crushed sugar beets blended with fresh heat-processed beans to create an ultra-concentrated attractant
Deer go wild over real sugar beets and even more so after Wildgame Innovations crushes 'em
It is now easier to get sugar beets where you need them with this easy-to-use pourable liquid form
This product is like no other and gives you the edge you are looking for to lure in that big buck
About WGI Innovations, Ltd.:
WGI Innovations, Ltd. is the distinct leader in the game scouting camera, feeder and outdoor electronics market. Wildgame Innovations strives to provide big game hunters and game management professionals with the latest and greatest in outdoor innovation. Our lines of feeds, seeds, and attractants are specially formulated to keep your herd healthy, active and growing year after year.
For more information, please visit www.WildgameInnovations.com.