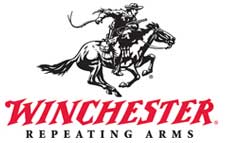 USA – -(Ammoland.com)- New in the line of Winchester Repeating Arms historical rifles for 2015 is the Model 1873 Sporter Octagon Color Case Hardened rifle.
The Model 1873 is world-renowned as "The Gun that Won the West." Now you can own the real thing — a genuine Winchester Repeating Arms Model 1873.
The Model 1873 Sporter Octagon Color Case Hardened rifle has this set of features:
Grade II/III walnut straight grip stock with satin oil finish that's velvet smooth to the touch.
Classic rifle style forearm with color case hardened cap for the timeless look and feel of the original Model 73.
Crescent buttplate slips right into your shoulder for a solid hold from any shooting position.
Full octagon 24″ barrel with full-length magazine tube holds 13 rounds of  357 Magnum or 14 rounds of 38 Special ammunition or 44-40 Winchester.
Semi-buckhorn rear sight with Marble Arms® gold bead front sight gets you on target quickly.
Steel loading gate for smoother loading.
Receiver rear tang is drilled and tapped for optional tang-mounted rear sight for a more precise sight picture
It will be offered in 357 Mag/38 Spl. and 44-40 Win. calibers.   Suggested Retail, $1,739.99.
For more information on Winchester Firearms, please visit www.winchesterguns.com.