Paso Robles, CA–(Ammoland.com) Weatherby announces champion competitive shooter Jessie Duff's endorsement of the Women of Weatherby campaign.
A long-time member of Team Weatherby, Jessie has earned numerous National and World Champion shooting titles, including National and World Bianchi Cup and World Speed Shooting Championships.
As a result of this endorsement, Jessie will continue to promote women and their presence in the hunting and shooting community through the Women of Weatherby program.
Since she was young, competitive shooting has run deep in Jessie's blood. Spending countless hours watching her father hone his own shooting skills on the range, she studied the art of being a competitor. By the time she turned 15, Jessie knew what she wanted to do–break the mold and dispel a misleading perception that hunting and shooting were only for men.
"I was able to learn so much about hunting and shooting from my family that I understand the importance of having a safe environment to discuss firearms with women," Jessie says. "Finding someone who can illustrate the importance of firearm safety for women, and assist in finding the right hunting destination or shooting competition is paramount to enjoying firearms activities."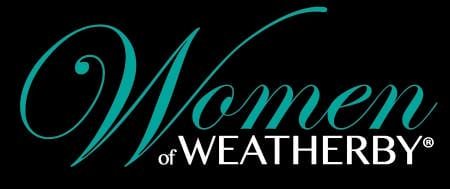 Since those countless hours spent on the range as a child, Jessie has established a legendary competitive shooting career. Amassing a long list of titles from national and world competitions, she will serve as an invaluable mentor for those aspiring to be a dynamic hunter and shooter.
The Women of Weatherby team is creating a community that provides information, opportunities and products specifically for women, by women. This program offers a foundation to inspire the dreams of women at every level of hunting and shooting.
Weatherby has devoted an exclusive website to this campaign, www.WomenofWeatherby.com. Join the exclusive Women of Weatherby sisterhood, and share the thrill of the hunt!