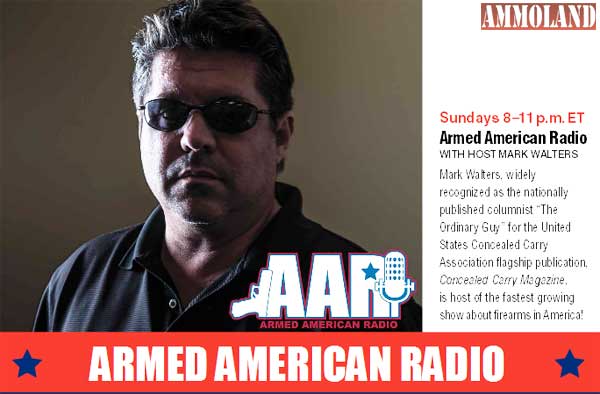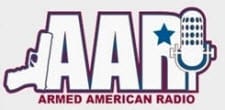 Atlanta, GA -(AmmoLand.com)- Armed American Radio Daily Defense with Mark Walters announces the addition of two new affiliates this week.
The program welcomes AM 860 The Answer in Tampa, Florida and AM 930 The Answer in Sarasota, Florida. Both stations began airing the national daily broadcast on Monday August 3rd, 2015 Monday through Friday at 10p ET in addition to already airing the flagship weekend national Armed American Radio broadcast live from 8-11p ET every Sunday.
Host Mark Walters said, "The Tampa area is home to me and I'm proud to be adding the new AAR Daily Defense show to the vast west central Florida market. With the addition of the daily program to the two stations, listeners in the Tampa/Sarasota markets now hear Armed American Radio 6 days of the week. There is more growth to come!"
Armed American Radio reaches millions every Sunday live from 8p-11p ET, 5p-8p PT. Armed American Radio's Daily Defense with Mark Walters airs live Monday through Friday live from 4-5p ET, 1-2p PT and is heard at various times in two dozen markets and growing. The Salem Radio Network distributes Armed American Radio nationally.
For information, please visit www.armedamericanradio.com.
About the USCCA
The U.S. Concealed Carry Association (USCCA) is the first and largest, member-owned association designed to educate, train, and insure responsibly armed Americans. USCCA members receive access to a wealth of industry information and insurance protection through its Self-Defense SHIELD program. The USCCA also provides expert advice, product information, and the latest news centered around the concealed carry lifestyle via email, social media, Concealed Carry Magazine, and their nationally syndicated radio program Armed American Radio.
For more information, visit www.ArmedAmericanRadio.org.