By Brenda Rolin, USAMU PAO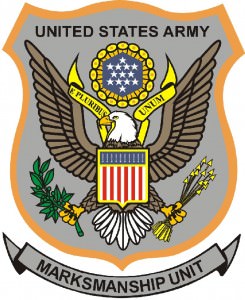 Fort Benning, GA -(AmmoLand.com)- A marksman from the Army Shotgun Team, Staff Sgt. Glenn Eller of the U.S. Army Marksmanship Unit (USAMU), won a gold medal Aug. 11 for men's double trap at the 2015 International Shooting Sport Federation (ISSF) World Cup Rifle/ Pistol/Shotgun in Gabala, Azerbaijan.
 The event was held Aug. 6-16.
"Going over there, the goal was to win," said Eller, the 2008 Olympic gold medalist in men's double trap. "The Army has given me the structure and the ability to train and prepare myself for competition. I was training hard and shooting well, so it felt nice to win."
 He said that during qualification, two of the top shooters in the world were in his squad, and they were neck and neck the whole way. All three made the final.
 Eller, from Katy, Texas, won a five-way shoot-off against marksmen from Germany (Michael Goldbrunner), India (Assab Mohd), Russian Federation (Vasily Mosin) and China (Binyuan Hu). Eller then outshot Great Britain's Steven Scott in the finals.
The United States has reached its maximum number of double trap quotas, which were won by two other USAMU athletes. 2012 Olympian Sgt. 1st Class Joshua Richmond, from Hillsgrove, Penn., won the first quota in September 2014, and 2008 Olympian Sgt. 1st Class Jeffrey Holguin won the second quota in March 2015. Holguin of Fullerton, Calif., is currently ranked No. 1 in the world for men's double trap.
Shooting sport athletes must win quotas for their country to allow their countries to compete; however, athletes who win quotas are not automatically qualified for the Games as each country decides how to use the quotas won by its athletes.
Eller will next compete in two events in Italy: the 2015 Fazz'a Italian Open Green Cup for shotgun in Todi, from Aug. 24 to Sept. 4 and the 2015 ISSF World Championship for shotgun in Lonato from Sept. 9-18.
Eller will be joined at the Green Cup by two other USAMU marksmen—Sgt. Derek Haldeman, Sunbury, Ohio, and Richmond—and at the World Championships by Haldeman.
About USAMU
The USAMU enhances the Army's recruiting effort, raises the standard of the Army's marksmanship proficiency, and supports the Army's small arms research and development initiatives in order to raise the Army's overall combat readiness. The U.S. Army Marksmanship Unit's mission is winning national and international shooting competitions and advancing small-arms lethality to demonstrate Army marksmanship capability and enhance marksmanship effectiveness in combat. USAMU is part of the U.S. Army Accessions Brigade and Army Marketing and Research Group.
For more information contact the Public Affairs Office at (706) 545-5436, [email protected] or www.USAMU.com.