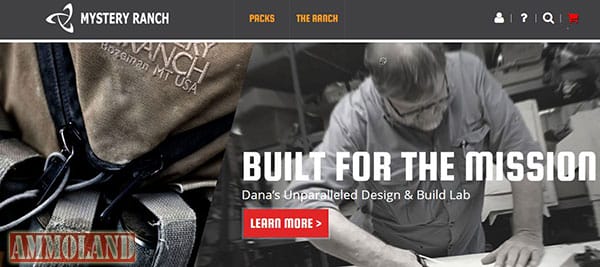 Bozeman, MT -(AmmoLand.com)- Mystery Ranch, a pack company with a product line focused on functionality, comfort, quality and durability has recently completed their "Built for the Mission" design story video, which captures the essence of this legendary pack company.
In celebration of this release, Mystery Ranch has announced their largest product giveaway yet. Mystery Ranch is now offering you the chance to win one of four top packs from their Military, Hunting, Fire and Mountain product lines.
The 3 Day Assault BVS, the Metcalf, the Hot 3 and the Rush will all be at your fingertips with just a few simple steps. Visit https://instagram.com/mysteryranch/ and locate the "4 Packs – 4 Winners" image to follow the instructions for entry.
To view the design story video visit http://www.mysteryranch.com/design-story. The people at Mystery Ranch pride themselves on creating a pack that offers the user the performance they deserve.
Mystery Ranch has been "Built for the Mission" and now is your chance to complete the mission.
About Mystery Ranch:
Mystery Ranch is committed to building the finest load carriage equipment in the world.  A product-driven company from the beginning, Mystery Ranch designs packs for the job that needs to get done, for the people committed to doing it, with the best materials available and the most durable construction methods that exist.
For more information, visit: http://mysteryranch.com
#BuiltForTheMission