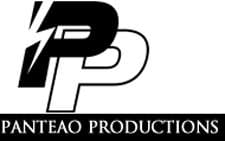 Columbia, SC -(AmmoLand.com)- Panteao Productions is happy to announce the release of the first video title from Jeff Gonzales: Concealed Carry TTPs.
Jeff Gonzales heads up the staff of diverse trainers and instructors for Trident Concepts, LLC, a reality based company specializing in personal protection tactics and training for armed and unarmed conflicts. Jeff was a decorated and respected US Navy SEAL and has worked in a variety of environments and capacities throughout the globe.
In this video Jeff reviews concealed carry tactics, techniques, and procedures. He goes over situational awareness, everyday carry practices, conflict resolution, the threat matrix, and contact with on duty police. He also reviews handgun and ammunition selection, belt and holster selection, clothing selection, methods of carrying concealed, drawstroke techniques, reloads, defeating multiple cover garments, and more. Jeff presents you with a straight forward approach to concealed carry.
This is the first instructional video from Panteao filmed in Ultra HD (4K) resolution. The video is available streaming in UltraHD and HD for Panteao subscribers from the Panteao website. The DVD version will commence shipping in 5-7 days.
Product Page for Jeff Gonzales: Concealed Carry TTPs:
About Panteao Productions: 
Panteao is based out of Columbia, SC and produces the Make Ready firearms training video series, documentaries, industrials, and the Make Ready to Survive training series.
For more information about Panteao, visit www.panteao.com/about-us.