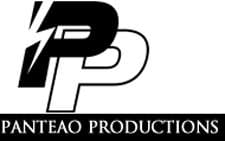 Columbia, SC -(AmmoLand.com)- Panteao Productions is happy to announce that moving forward, Panteao's Make Ready Series of instructional videos will be filmed in South Carolina.
After five years of filming the majority of the Make Ready videos near the Seminole Reservation in Big Cypress, Florida, videos will now be filmed at the Sandlapper Gun Range in Swansea, South Carolina.
"While we loved the facility in Big Cypress it was a trek each day to get to and from the range. That made for early mornings and late nights every day because of getting to/from the facility," said John Tormey, Director at Panteao. John continued, "While the instructors and crew held up fine through it all, we knew we needed to secure a facility with easier access. Equally important, we needed a facility closer to our base of operations."
Fernando Coelho, president of Panteao Productions, added, "The nine hour drive from South Carolina to Florida did get a little played out after doing it for five years. Now we are able to do more right here in South Carolina. While we will still be filming some training videos and documentaries on location around the country, this will help make the bulk of our shoots much more efficient."
In addition to filming instructional videos at the new facility, Panteao will be offering training classes taught by the Panteao instructors.
"Since we are already bringing the instructors to our facility to film the Make Ready videos, it makes sense to have them stay a few extra days and teach a class. That also gives us the chance to film additional footage during the class," said Fernando Coelho.
The new facility features a 600 yard rifle bay, a 25 yard rimfire bay, three 25 yard handgun bays, and a 360 degree tactical bay. In addition to the flat ranges, there are plans to construct a larger classroom, shoot house and Hogan's Alley for both filming and training purposes.
The facility is a 15 minute drive from the Columbia Airport (CAE) and 90 minutes from either the Charlotte (CLT) or Charleston (CHS) airports. Access is easy from I-95, I-20, I-77, and I-26.
The facility will be made available to firearms industry manufacturers that wish to test their products in a controlled environment, away from public view, with the ability of having the testing filmed for in-house use. Manufacturers interested in utilizing the facility should contact Fernando Coelho at [email protected]
Training Classes will be posted on the Panteao website and social media sites shortly.
About Panteao Productions
Panteao is based out of Columbia, SC and produces the Make Ready firearms training video series, documentaries, industrials, and the Make Ready to Survive training series.
For more information about Panteao, visit http://panteao.com/about-us.