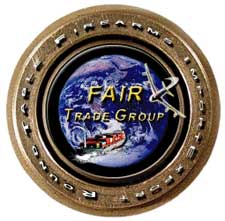 Washington, DC -(AmmoLand.com)- The F.A.I.R. Trade Group petitioned ATF to change the Form 9 from an application that must be filed and approved prior to export to a notice to be filed after lawful export.
F.A.I.R. believes revising the Form 9 (and the applicable regulations) to make it a notice rather than an application is more consistent with the National Firearms Act, which merely requires proof of exportation. Such a revision would eliminate the needlessly duplicative and burdensome process exporters must currently endure to obtain export authorization from both ATF and the Department of State.
There is no compelling policy reason why the United States should require two export authorizations for the same shipment of firearms. Further, our proposal to revise ATF's regulations is consistent with the President's ongoing Export Control Reform initiative, as it will reduce duplication between ATF and State and decrease costs to U.S. firearms manufacturers.
The full Petition is available at our website http://www.fairtradegroup.org. Thank you for your continued support!
About the F.A.I.R. Trade Group:
The F.A.I.R. Trade Group is a 501(c) (6) organization dedicated since 1994 to protecting the interests of the firearms and ammunition import and export community. F.A.I.R. operates entirely on the funds derived from our dues-paying membership. If you are interested in becoming a member or contributing to the organization, please visit our website at: www.fairtradegroup.org.
Copyright © 2015 Fair Trade Group, All rights reserved.