Attention Shooters!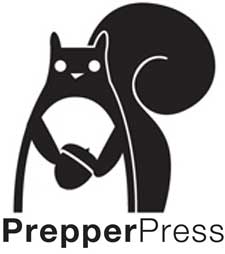 United States -(AmmoLand.com)- Steve Markwith's new title, RIMFIRE Rifles: A Buyer's and Shooter's Guide, is now available for purchase – AND, for a limited time only, available as a FREE Kindle download.
This book is devoted to a whole series of useful firearms, beginning with the well-known .22 Long Rifle. The venerable "twenty-two" hosts a wide array of interesting loads, including some ultra-quiet choices and fairly nasty high-speed rounds.
Even hotter rimfire calibers include the .22 Winchester Magnum Rimfire, plus three small-bore derivatives: the .17 Mach II, .17 Hornady Rimfire Magnum, and Winchester's high velocity .17 Super Magnum. Careful shopping can provide us with a useful rimfire (or maybe even two) with which to quietly harvest small game or eliminate pests. An economical .22 LR firearm can also serve as a great high-powered rifle trainer if similar function is considered. In a pinch, it might even work for self-defense. The rimfires can't do everything, but they can do a lot once fully understood.
One trait is easy to overlook until you start shooting. They're lots of fun! This book will lead the way from beginning to end.
If you download this title, please do us the favor of giving the book an honest review on Amazon.

Thank you!
Visit PrepperPress.com/SurvivalGuns for Steve's complete list of titles.
About the Author:
Steve Markwith holds a life-long interest in all things that shoot. These include rifles, shotguns, revolvers, pistols, airguns, and black-powder guns, plus bows, vertical or horizontal. He began formal training at age 11 during NRA-sanctioned, small-bore target rifle events, and became an active hunter by age 12. He began reloading at age 14, starting with shotgun shells and a handheld Lee-Loader. Steve joined the U.S. Army, serving two combat tours while acquiring experience on numerous military firearms systems during helicopter and ground-based operations. Returning to civilian shooting, he gained further experience during NRA Bullseye, combat pistol, and shotgun competitions. He became an NRA-Certified Pistol, Rifle & Shotgun Instructor and served as a certifying authority for concealed-carry permit applicants in several states. He joined the firearms industry, working with a gunsmith who was a disciple of the well-known wildcat cartridge designer, PO Ackley.
Eventually, Steve assumed control of all firearms operations for a major state agency, which included training, range operations, and equipment procurement. His credentials include federal, state, and manufacturer's certifications related to various firearms systems and intermediate force technologies. He has 25+ years of full-time firearms training experience and enjoys direct contact with many industry sources.
About Prepper Press:
We are an independent publishing house specializing in dystopian fiction and survival nonfiction, books and information that entertain and serve preppers, those preparing for events that could disrupt life as we know it and threaten survival. Uncertain times in a society heavily reliant on modern technology creates a need for every person to take a few steps toward independence and self-reliance. Should a major societal event happen, whether terrorist attack, plague or natural disaster, average Americans will need the knowledge and skills to help them survive if order fails and chaos ensues. Prepper Press publishes books and information that can help people survive in such situations. All of our authors are based in the United States. All of our books are published and printed in the United States.
For more information, visit: www.PrepperPress.com.