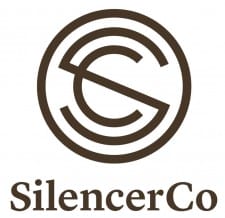 West Valley City, UT -(AmmoLand.com)- SilencerCo, the leading firearm silencer manufacturer, presents #FightTheNoise featuring Nitro Circus stars Travis Pastrana, Street Bike Tommy and Aaron "Wheelz" Fotheringham.
SilencerCo linked up with Nitro Circus stars Travis Pastrana, Street Bike Tommy, Aaron "Wheelz" Fotheringham, and their team of misfits for a weekend full of the things your parents told you not to do as a kid.
Click the image to see how Pastrana and crew #FightTheNoise – Nitro Circus style.
Caution: Includes gratuitous amounts of explosions.  Do not try this at home . . . unless your home is Pastranaland.
To learn more about SilencerCo, please visit www.silencerco.com.
About SilencerCo:
Founded in West Valley, Utah in 2008, SilencerCo started with a belief in the fundamental premise that firearms don't have to be loud and has now become the market leader in sound suppressors, muzzle devices and related products. By investing in innovation, customer service, organic manufacturing, advocacy, education and talent, SilencerCo is now focused on making firearms hearing-safe for all hunting and shooting applications, introducing products that have never been made before, and making the buying experience a better one.
For more information, please visit www.SilencerCo.com.