APPOINTS HUGH MATTHEWS to NATIONAL SALES MANAGER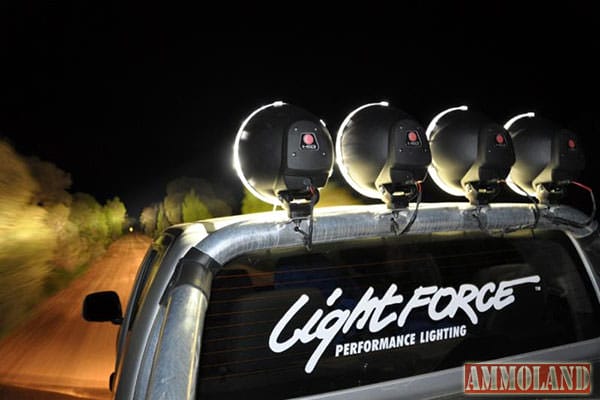 Adelaide, SA -(AmmoLand.com)- South Australian based lighting manufacturer, Lightforce Australia is pleased to announce the appointment of Hugh Matthews to the role of National Sales Manager.
This move strategically positions the company to increase its reach and product services for the Australian market. In order to support ongoing growth within the organization, which currently exports industry leading performance lighting products to over 50 countries worldwide, Lightforce Australia has brought in one of the best in the business.
"We are very excited to have Hugh join our team," says Ed Schoppman, Chief Marketing Officer at Lightforce. "His leadership and proven track record will help streamline our sales and customer service processes. We expect this investment to help our industry partners reach their maximum potential with Lightforce."
Hugh has more than 25 years experience in sales development and customer service leadership in consumer products, with his recent achievements being in both Australia and the US. This background has provided him with an insight and passion to develop high-quality, reliable products that many of our customers demand.
Bringing a wealth of knowledge to the Lightforce team, Hugh describes himself as; "a dedicated team player" who thrives on success.
He strongly believes that "dedication high-value customer service has played a large part of the success in my career."
Just as Lightforce strives to excel in the field of performance lighting, the Lightforce team is committed to bring the very best in personnel to our customers, vendors, and partners.
For more information head to the Lightforce website – www.lightforce.com.
About LIGHTFORCE:
With more than 25 years experience, LIGHTFORCE is a global leader in portable professional lighting systems as well as driving lights, rifle-scope optics and lighting accessories. Unlike our competitors, we are pioneering the use of modern composite and eco-friendly materials. This not only gives us a clear competitive advantage, but has also earned us a number of prestigious Australian and international design awards. We continue to see growth in customer loyalty and confidence around the world.
For more information, please visit www.LIGHTFORCE.com.