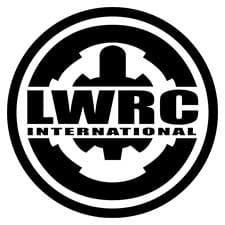 Cambridge, MD – -(Ammoland.com)- LWRC International introduces its all new DI rifle scheduled to hit dealer shelves this December.
Built from the ground up this LWRCI is a completely new Direct Impingement rifle featuring many of the same high performance attributes found in its popular Gas Piston – Luxury AR line up.
"The LWRCI-DI was born out of the U.S. Military M4 PIP program that called for longer barrel life, ambi charging handle and safety, more reliable bolt carrier group and user configurable floating rail system", says David Ridley, Senior vice president sales and marketing.

"The LWRCI-DI excels on all counts, offering our customers an advanced DI rifle at a price that will surprise you. It is truly a 'Step-Up' from the basic direct impingement rifles on the market"
LWRCI's commitment to craftsmanship and design excellence is clearly evident in the all new LWRCI-DI, delivering the quality the discerning shooter demands, and innovation customers have come to expect from LWRCI. Custom rifle features including: Monoforge upper, modular one-piece free float rail, LWRCI cold hammer-forged Spiral fluted barrel, fully ambidextrous lower controls: Mag Release, Bolt Catch/Releasae and Selector switch, angled ergonomic Fore Grip, Mil-Spec 6-position buffer tube and LWRCI proprietary advanced DI Bolt Carrier group with keyless gas key.
The all new LWRCI-DI will be available starting December 1 2015. Dealers looking to stock the new LWRCI-DI can contact an Authorized LWRCI Wholesale Distributor.
Not just another direct impingement rifle- it's an LWRCI-DI DI Elevated. Improved. Enhanced.

About LWRC International
Based in Cambridge, Maryland, LWRC International is a designer and manufacturer of high performance firearms. Its mission is to deliver absolute reliability, consistent accuracy and extreme durability in its products. Through innovative design, engineering excellence, cutting edge manufacturing processes, and materials technologies; LWRCI products are built to perform and exceed end users expectations.
For more information visit www.lwrci.com or call 410-901-1348.