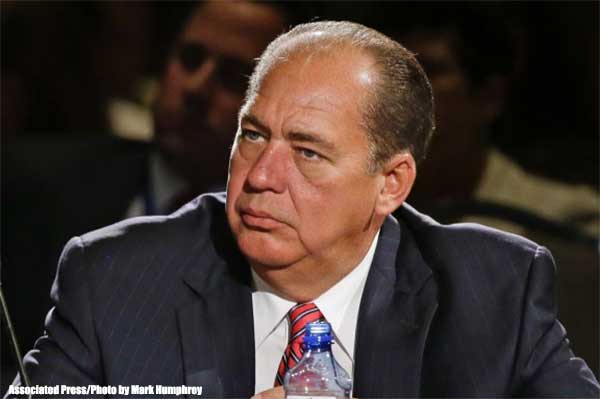 West Virginia –  -(Ammoland.com)- Constitutional Carry Passes House
HB4145 passed the House of Delegates today, and is off to the Senate. It survived an onslaught of anti-gun bills proffered by Delegate Skinner (D-Jefferson) and one by Delegate Byrd (D-Kanawha). It also survived a desperate procedural attack by Tim Manchin (D-Marion) who was determined to do his best to kill the bill by any way he could.
Also, some highly rated WVCDL delegates voted against your rights. Some grades are going to be adjusted. Right now, if you visit the candidate ratings section of the website, you'll find it's blank.
There's a reason. Election season is coming, and we remember things.
Tomblin v. Cole
Governor Earl Ray Tomblin has thrown down the gauntlet to Senate President Bill Cole (R-Mercer). As soon as the bill passed the house, the Governor tweeted his intent to veto.
West Virginia, Bill Cole is running for Governor. Now you will get to see how "Governor Cole" would lead our state. If this bill flies through the senate with plenty of time for a veto override, that's one kind of leadership. If this bill languishes in committee or sees other kinds of delays, that's another entirely.
Tomblin has laid down the gauntlet. Now we get to see if Senate President Bill Cole will pick it up.
West Virginia Citizens Defense League Lobby Day
February 15, 2016. Come stand with us in defense of your rights!
Lobby day is a week away! This is our chance to stand for our own rights. And constitutional carry will still be an issue. If you want your voice to count, you have to make it count. The WVCDL cannot do this part for you. History has shown that it is your activism that recovers our liberty. This is your chance. Show up and stand for your rights!
We plan to start at 8AM. Arrive early to allow time to get through the security screening. Find us on Facebook
Keith Morgan
President,
West Virginia Citizens Defense League, Inc.
About:
The West Virginia Citizens Defense League (WVCDL) is a nonpartisan, nonprofit, all-volunteer, grassroots organization of concerned West Virginians who support our individual right to keep and bear arms for defense of self, family, home and state, and for lawful hunting and recreational use, as protected by the state constitution and the Second Amendment of the United States Constitution. Visit: www.wvcdl.org