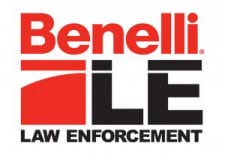 Accokeek, MD -(AmmoLand.com)- Benelli Law Enforcement announces the start of its Trade In/Trade Up Promotion, which allows law enforcement agencies and sworn officers to trade in their old duty shotguns to substantially lower the cost of purchase for a new Benelli Nova.
The promotion runs from March 1, 2016 to December 31, 2016 and cannot be used in conjunction with any other promotion.
With the trade in of any old duty shotgun, law enforcement officers can purchase a new Benelli Nova Tactical Shotgun for $250 through a Benelli LE dealer. The promotion-eligible configuration of the Benelli Nova Tactical is a duty-proven, 12-gauge shotgun, which delivers 7+1 capacity, an 18.5-inch barrel and a black synthetic tactical stock. The available model (SKU 20055) also features open rifle sights, as well as a patented mag-stop button on the forend, which enables the extraction of a shotshell from the chamber while allowing other shells to remain in the magazine tube.
Other features of the Benelli Nova Tactical Shotgun include the ability to fire 2 3/4-, 3- and 3 1/2-inch shells, a fixed cylinder choke, drilled and tapped receiver to accommodate a Weaver 423M base (not included), rotating bolt head, grooved grip surfaces, removable trigger assembly and a push-button shell stop. The Benelli Nova has an MSRP of $499.
"America's law enforcement personnel deserve the best equipment available to them, which is why we want to make sure all officers and their departments know about Benelli LE's Trade In/Trade Up Promotion," said Benelli USA's Vice President of Sales and Channel Marketing Bill Pugh. "By trading in any old duty shotgun and taking advantage of the purchase credit, we hope every officer will be able to reap the benefits of Benelli performance and reliability."
For more information on the Benelli Nova Tactical Shotgun, go to www.benellile.com/nova-tactical-shotgun. To locate the nearest authorized Benelli LE dealer, go to www.benellile.com/dealers.
About Benelli LE:
Benelli LE is a world leader in manufacturing quality semiautomatic shotguns known for ultra reliability and high-performance standards. For the latest news and product information visit www.benellile.com.