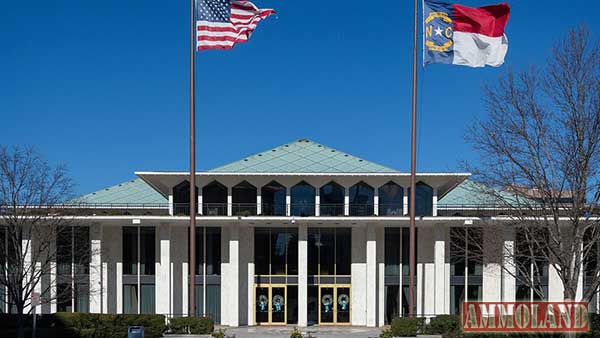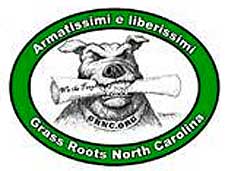 Raleigh, NC -(Ammoland.com)- Earlier this year, Pitt, Person and Wilkes County leaders all voted to repeal county restrictions on the lawful carry of firearms in their respective counties.
It seems the victories just keep on coming, and now yet another county, Rockingham, is finally considering the same path.
This is promising news, but a full repeal of carry restrictions in Rockingham County is by no means in the bag.
Although the Chairman of the County Commission is placing a repeal ordinance on Monday's agenda, only Commissioners Travis and Cardwell are solid, unwavering votes in favor.
Three Votes Needed, Only Two are Sure
At least three of five votes will be necessary to secure passage of the repeal. Yet two of the three remaining Commissioners, while professing to be solid supporters of the 2nd Amendment, recently attempted to advance a private property "Firearms Discharge Ban," which was met with overwhelming disapproval by county residents. Did these two commissioners learn from that ill-conceived measure? We will learn the answer with their vote Monday March 7th.
Encourage Rockingham County Leaders
Obviously, the most reasonable path is a repeal of all carry ordinances currently restricting law-abiding citizens. Regulating lawful carry only disarms the peaceful and innocent, while empowering those who would prey upon them. This seems like common sense to most, but politicians don't always vote based on common sense. If Rockingham County is to continue the positive trend of gun freedom that is sweeping North Carolina, the county commissioners will need your support and encouragement.
Below, see how you can quickly and easily send a message to the Rockingham County Commissioners to encourage and embolden them to vote in favor of law-abiding gun owners. Also below, get details on the upcoming meeting of the County Commission so you can attend and support gun rights.
IMMEDIATE ACTION REQUIRED!
EMAIL THE ROCKINGHAM COUNTY COMMISSIONERS and encourage them to vote for the proposed changes as submitted—the pro-gun-freedom position. Below you'll find a copy/paste e-mail list and a copy/paste message you can send to them.
ATTEND THE ROCKINGHAM COUNTY COMMISSION MEETING. We will need a large turnout of gun rights supporters to speak, and encourage all five commissioners to vote the will of the people. Andy Stevens, GRNC Director of Local Government Affairs, will speak again to the commissioners, but he'll need your support. Note that at least one Republican commissioner is lukewarm to the issue, and is running for re-election; he will require YOUR encouragement to do the right thing.
MEETING DETAILS:
WHEN:
Monday, March 7, 2016
6:30 PM
WHERE:
Rockingham County Government Center
Boardroom
371 NC 65
Reidsville, NC 27320
CONTACT INFO:
(County Commission email list)
DELIVER THIS MESSAGE:
Suggested Subject: "Uphold the 2nd Amendment on March 7th"
Dear Commissioner:

I have just been informed that the Rockingham County Commission has an opportunity to vote in favor of gun rights on March 7th, and I am writing to express my full support for the pro-Second Amendment position.

You, and indeed all of the commissioners, have professed to be supporters of the right to keep and bear arms, and voting to repeal anti-gun county ordinances, this Monday, is your opportunity to show that your actions as a commissioner will match your expressed sentiment.

I am aware that a portion of the Rockingham County Commission was recently involved in an effort to curtail individual property rights through a freedom-robbing firearms discharge ban. Fortunately, Rockingham County residents quickly and passionately demanded that the commission reconsider and table that ordinance. I hope the commission has learned from that experience, and will now tend toward gun freedom, rather than away from it.

So far this year, Pitt, Person, and Wilkes Counties have joined Alamance, Ashe, Cabarrus, Cherokee, Forsyth, Rowan, and Union Counties, in opening their facilities to lawful concealed carry. On March 7th, I expect you to demonstrate your respect for Rockingham County's citizens, employees, and fellow North Carolinians by joining these counties in repealing ordinances prohibiting lawful concealed carry.

I thank you in advance for doing the right thing this Monday evening. I will continue to monitor this issue through alerts from Grass Roots North Carolina.

Respectfully,
About Grass Roots North Carolina:
Grass Roots North Carolina is an all-volunteer organization dedicated to preserving the freedoms guaranteed us by the Bill of Rights. Our main focus is the right to keep and bear arms. GRNC was central to drafting and passing North Carolina's concealed handgun law and since that time has continued to push for improvements to gun laws.
For more information, visit: www.grnc.org.