Texas Handgun License Takes Big Jump in Applications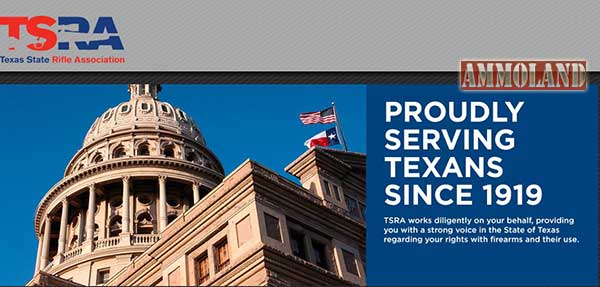 Austin, TX -(AmmoLand.com)- The first notable spike in the number of CHL applicants followed 911. Terrorism such as that could never happen here "our world" but it has and it may again.
Whether the recent giant jump in LTC applicants is due to recent acts of terrorism, press-hype during the 2015 session, or due to personal protection awareness, it's causing chaos within DPS-Regulatory.
Today's DPS Regulatory Division cranks out our handgun license, plus the protection industry's professional licenses, drivers' licenses, and even oversees the safety inspection of Texas vehicles.
The current 139% increase in LTC applications has DPS scrambling to work extra shifts and bringing in temps. If your license needs to be renewed please don't wait until the last minute. If you're an instructor please see your applicants have all the understanding they need to complete the process and get their license. A partial package slows down the log-jammed process.
Applicants have complained that they "gave their instructor money"; not understanding they had only paid for the class, still needed to get fingerprints, needed to pay the state for the license itself plus complete the DPS process on line.
Please review the link above.
If you have a problem and something is seriously wrong, I'm glad to help.
Happy Easter.
Runoff elections for the Primary are in May. We'll send alerts into the districts impacted.
Thank you for renewing and updating your TSRA membership. Your response is always amazing.
Join, renew or upgrade your membership today!
TSRA-PAC Donations can be made trough the donation link, the form located in the TSRA Sportsman magazine, or by calling 512-615-4200 during office hours.
Donations to the PAC are reported to the Texas Ethics Commission and are used wholly for the support of pro-gun candidates for state office.
Again, Happy Easter and
Keep the Faith,
Alice Tripp
Texas State Rifle Association
Legislative Director
About the Texas State Rifle Association:
Founded in 1919, the Texas State Rifle Association is the largest firearms and shooting sports organization in Texas with nearly 40,000 members. TSRA is also the largest, award-winning state affiliate of the National Rifle Association and is sanctioned by the Civilian Marksmanship Program. As a part of its public education efforts, the association produces a full-color bimonthly publication, TSRA Sportsman, which updates members on current news, hunter education programs, shooting sports competitions, and important issues effecting their Second Amendment rights. The TSRA also hosts an annual meeting every February that features exciting fund-raising auctions, informative speakers, exhibitors, and other events.
For membership or other information about the Texas State Rifle Association, visit www.TSRA.com or call 512.615.4200.