High-Tech Gear for Long Shifts or Days in the Field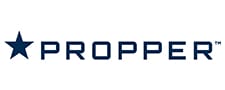 St. Charles, MO -(AmmoLand.com)- Propper announces that they are now shipping new high-performance base layers for extreme use by military, first responders, and discerning civilians.
The new mid-weight top and bottom layers are odor free, long-lasting, and constructed to perform in the harshest environments.
The secret is in the fabric. Propper base layers feature a Polygiene treatment that incorporates silver salt (silver chloride) into the weave of the fabric. Polygiene prevents the growth of odor-causing bacteria and fungi at the source, permanently! Not only does it prevent odor, it also extends the life of the garment by preventing bacteria from eating away at the fibers over time (think holes in socks).
The performance of these garments goes beyond the fabric. Propper utilizes flat-lock seams to lay flat against the skin to avoid rubbing or chafing. These flat-lock seams are sewn offset from the shoulder for increased comfort. This is beneficial when carrying a bag or wearing armor that would ride on the shoulder and dig a traditional seam into your skin.
"Between the Polygiene treatment and modern construction techniques, Propper stands behind its commitment to build product right," said Joe Ruggeri Senior VP of Merchandising and Product Development, "We won't cheapen the product to reduce our costs. We always work to build in value."
Learn more about these new garments at Propper.com.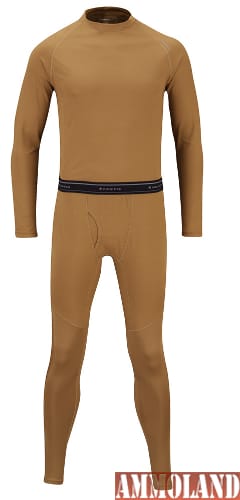 These base layers fit "next-to-skin", so wearers won't have to size-up their tactical pant/shirt.
About Propper:
Making tactical gear with a purpose has been a way of life for Propper, since their U.S. Navy contract in 1967. Today, Propper designs and manufactures tactical clothing and gear that keeps military, law enforcement, and public safety professionals protected whether they're in the service, on the job, or off for the weekend.
For more information, visit: www.propper.com.