Radius: Inaugural SilencerCo Weapons Research Product Receives Praise, Sells Out in Hours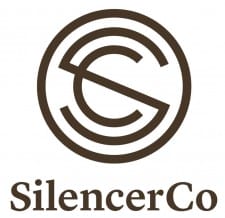 West Valley City, UT -(AmmoLand.com)- At the Maxim Vice product launch event held in Miami, FL in September, 2015, SilencerCo announced its first foray into the world of tech: the Radius.
The Radius is a rail mounted rangefinder capable of ranging out to a mile on a reflective target. When SilencerCo first decided to create their own rail mounted rangefinder, they wanted something that would allow users to range out to 1,000+ yards reliably without having to come off of the gun and without breaking the bank – and at an MSRP of $999, that's what they have delivered.
Production models of the Radius have been met with praise from reviewers. Says Wes Siler with Gizmodo, "What the Radius does that's new is it mounts to the gun via a standard rail, allowing you to use it without 'coming off the gun,' which makes it quicker to use, easier to carry and decreases the time between range acquisition and shot, further upping your odds [of making a humane shot]."
Max Slowik with Guns.com went so far as to say that "it's guaranteed to be a hit with long-range shooters and hunters."
The first batches to reach distributors were sold out in a matter of hours. SWR has increased production, and Radius will soon be available through dealers nationwide. As this product begins to be put to the ultimate test – use by consumers – SilencerCo is confident that there will be no shortage of demand for this innovative-yet-attainable product.
"SilencerCo has never been a company to sit back, admire our accomplishments, and feel that it was enough. We constantly strive to push the envelope and dream up new ways to best serve our customers. SWR and the Radius represent the newest chapter of this push – we're a suppressor company venturing into the world of tech . . . and not just by dipping a toe to test the waters. We've jumped in head first, and we're excited to see this new venture grow and succeed," says Joshua Waldron, SilencerCo's CEO.
To learn more about this product, visit the SilencerCo Weapons Research website at www.beyondhuman.com.
About SilencerCo Weapons Research:
Located in Austin, TX, SilencerCo Weapons Research, or SWR for short, was founded with the intent of making hunting and shooting technologies accessible to everyone. Certain technologies have been unnecessarily prohibited from commercial sale or priced out of the attainable range of most civilians, and SWR plans to change that. SWR is designing affordable and capable human augmentation devices to enhance the shooter's ability to engage targets, positively identify prey in multiple spectrums, and reduce shooter signature.
For more information, please visit www.beyondhuman.com.