RADIUS
SWR'S INAUGURAL PRODUCT
MSRP: $999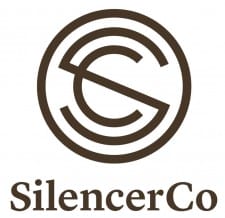 West Valley City, UT -(AmmoLand.com)- SilencerCo Weapons Research released the Radius to much praise from media, third party testing groups, and early adopters across the board. Now, it's time for you to see what all the buzz is about.
IN CASE YOU MISSED IT…
The Radius is a rail mounted rangefinder capable of ranging out to a mile on a reflective target and attaching to a Picatinny rail in any orientation. When we first decided to create our own rail mounted rangefinder, we wanted something that would allow us to range out to incredible distances reliably without having to come off of the gun and without breaking the bank – and that's exactly what we're delivering. Additional features of the Radius include a user configurable display, continuous ranging for 12 hours with (2) CR123 batteries, and resistance to even extreme elements.
WANT ONE?
You're in luck – Radius is now available at dealers nationwide! Click the button below to buy now or to find a dealer near you.
FOR MEN AND WOMEN WHO SERVE
As with all SilencerCo products, we want to show our appreciation for military, law enforcement, and first responders by providing the Radius to you at a discounted rate. For more information on how to purchase a Radius through the SPEQ (Service Proven Equipment) program, contact B&H Police Supply.
If you wish to purchase the Radius through our SPEQ program, contact B&H at:
Visit www.beyondhuman.com for more information about the Radius.
WANT TO KNOW MORE?
We've put together a variety of information to show you what the Radius is all about.
About SilencerCo:
Founded in West Valley, Utah in 2008, SilencerCo started with a belief in the fundamental premise that firearms don't have to be loud and has now become the market leader in sound suppressors, muzzle devices and related products. By investing in innovation, customer service, organic manufacturing, advocacy, education and talent, SilencerCo is now focused on making firearms hearing-safe for all hunting and shooting applications, introducing products that have never been made before, and making the buying experience a better one.
For more information, please visit www.SilencerCo.com.