By Ashley Brugnone, CMP Writer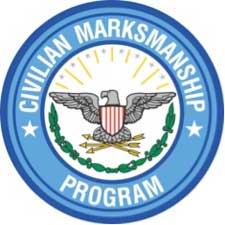 Camp Perry, OH -(AmmoLand.com)- The National Three-Position Air Rifle Council, the governing body for nearly all three-position air rifle competitions in the USA, will meet in the summer of 2016 to review and issue a new edition of their rulebook, the "2016-2018 National Standard Three-Position Air Rifle Rules."  
In order to provide fair, up-to-date rules for three-position air rifle competitions, the Council requests that coaches, athletes, parents and match sponsors who have suggestions or recommendations regarding possible changes for the next National Standard Three-Position Air Rifle Rules submit those changes for National Council consideration.
The Council convenes every two years to discuss potential rule changes. Council members include The American Legion; the Army, Marine Corps, Navy and Air Force JROTC Commands; BSA; CMP; Crosman Shooting Services; the Daisy Shooter Education Program; 4-H Shooting Sports; the U. S. Army Marksmanship Unit and USA Shooting.
Sections within the National Standard Three-Position Air Rifle Rules cover:
GENERAL REGULATIONS (Including the NATIONAL GOVERNING BODY)
SAFETY
ELIGIBILITY TO COMPETE
INDIVIDUAL ATHLETES
TEAMS
AIR RIFLES AND EQUIPMENT
COMPETITION CONDITIONS
COMPETITION OFFICIALS AND THEIR DUTIES
COMPETITION PROCEDURES
DRY FIRING
SCORING TARGETS
PROTESTS AND APPEALS
FINALS
NATIONAL RECORDS
APPENDIX – SECTION I: NATIONAL THREE-POSITION AIR RIFLE COUNCIL PROGRAMS
APPENDIX – SECTION II: JUNIOR EIC AWARD PROGRAM
SILVER AND BRONZE EIC BADGES
FIRING PROCEDURES AND RANGE OFFICER COMMANDS FOR
THREE-POSITION COURSES OF FIRE AND FINALS
COMMANDS FOR CONDUCTING 3X10, 3X20 AND STANDING COURSES OF FIRE
COMMANDS FOR CONDUCTING A FINAL
To submit suggested changes to the National Standard Three-Position Air Rifle Rules, email them to [email protected] NO LATER than June 1, 2016.
The complete National Standard Three-Position Air Rifle Rules can be downloaded from the CMP website at https://thecmp.org/air/national-standard-three-position-air-rifle-rules/.
About the Civilian Marksmanship Program:
The Civilian Marksmanship Program is a federally chartered 501 (c) (3) non-profit corporation. It is dedicated to firearm safety and marksmanship training and to the promotion of marksmanship competition for citizens of the United States.
For more information about the CMP and its programs, log onto www.TheCMP.org.