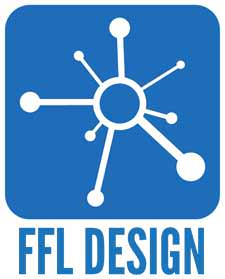 Meridian, ID -(AmmoLand.com)- FFL Design today announced that iconic firearms manufacturer, Armalite, will offer its products for sale through vArmory, the industry's first ever wholesale e-commerce platform.
The products offered are immediately available for purchase by thousands of licensed retail dealers.
"Having Armalite as one of the early adopters of our technology is validation that the industry is beginning to transition to an amazon-like model for wholesale transactions," said David Lehman, Co-founder and Managing Partner of FFL Design. "The demand exists for more diversity in product offerings, access to more readily available inventory, and greater efficiencies in getting products from manufacturers to retail stores. We are meeting these demands through the development and implementation of proven technology that we have built exclusively for the shooting sports industry."
Armalite, a subsidiary of Strategic Armory Corps, is 60-year veteran of the firearms industry. Known as the originator of the "AR" design, Armalite is attributed to the design of the AR-10® and AR-15. Armalite has over six decades of innovation that dates back to the rifle that has developed into the single largest segment of the shooting sports industry, the Modern Sporting Rifle (MSR).
To learn more about FFL Design and its technology solutions for the shooting sports industry, click HERE to view our product descriptions and explainer videos.
Retail stores and manufacturers interested in learning more about how FFL Design can make running your business easier, should visit FFL Design (www.ffldesign.com) today.
About FFL Design:
FFL Design is a technology company that offers comprehensive, wholesale e-commerce solutions exclusively for the shooting sports industry. Our mission is to support local, independently-owned retail gun stores and manufacturers by providing affordable access to an enterprise-level, e-commerce platform. FFL Design holds a Federal Firearms License and we PROUDLY build software for the shooting sports industry.
For more information, visit: www.ffldesign.com.