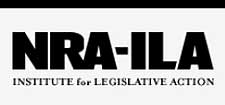 Washington, DC – -(Ammoland.com)- The National Rifle Association (NRA) applauds Tennessee lawmakers for the enactment of an NRA-backed campus safety law that expands the protection of law-abiding citizens' Second Amendment right to self-defense.
Sponsored by Senator Mike Bell and Representative Andy Holt, Senate Bill 2376 allows full-time employees of public universities and colleges to carry a concealed handgun while on school property if that employee holds a valid Tennessee concealed carry permit.
"The ability to protect yourself at home or work is a constitutional right every American should be free to exercise," said NRA spokesman Lars Dalseide. "This campus safety measure means law-abiding gun owners who work for a public college or university in Tennessee will no longer have to rely on others for their personal protection. It's all part of an ongoing effort to ensure the safety of everyone commuting to and from campus in the Volunteer State."
Coupled with SB 1991, an NRA-backed campus safety bill that allows employees or students of public postsecondary institutions to legally transport and store firearms or ammunition in their vehicles, SB 2376 simply expands one's right to self-defense.
SB 1991, sponsored by state Senator Brian Kelsey and state Representative Courtney Rogers, became law on April 26, 2016. SB 2376 will be enacted on July 1, 2016.
Campus Carry Facts:
Threats to personal safety don't disappear once you step on campus. Denying people their constitutional right to self-protection empowers criminals and leaves law-abiding citizens vulnerable to criminal attack.
Criminals do not abide by gun free zones and gun free zones make law-abiding citizens sitting ducks for criminals.
Time and again America has seen violent criminals target their attacks on campuses and other places where law-abiding people are prohibited from carrying guns for protection.
Eight states have provisions, either by legislation or court rulings, allowing the carrying of concealed weapons on public postsecondary campuses: Colorado, Idaho, Kansas, Mississippi, Oregon, Texas, Utah and Wisconsin. (Kansas law goes into effect July 2017. Oregon and Wisconsin laws do not allow for carrying of firearms into campus buildings).
When Utah began allowing students to carry a concealed firearm more than a decade ago, the campus experienced a drop in the rates of;

Violent crimes
Rapes
Aggravated assaults
About:
Established in 1975, the Institute for Legislative Action (ILA) is the "lobbying" arm of the National Rifle Association of America. ILA is responsible for preserving the right of all law-abiding individuals in the legislative, political, and legal arenas, to purchase, possess and use firearms for legitimate purposes as guaranteed by the Second Amendment to the U.S. Constitution. Visit: www.nra.org