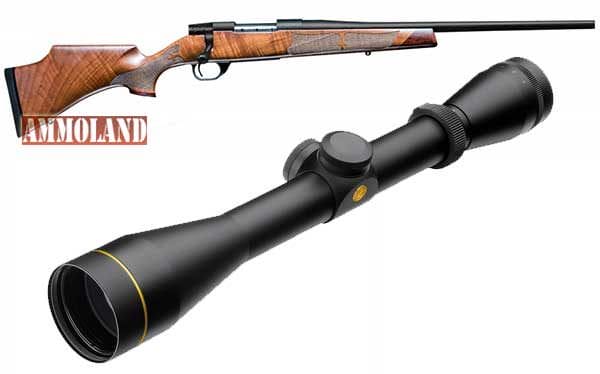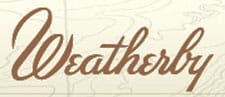 Paso Robles, CA – -(Ammoland.com)- "Please don't just shrink it and pink it and call it a girl's gun." is the comment most often heard when women hunters and shooters are asked what they are looking for in a rifle.
In response, Weatherby assembled an elite team of outdoor women and used multiple social media channels to find out exactly what features are most important to them. The result is the first ever Weatherby Vanguard Camilla – a rifle designed by women, specifically for women.
The most unique aspect of the rifle is the stock, painstakingly developed to fit the widest variety of women. The butt features a negative angle, reduced heel-to-toe dimension, and the toe angled away from the body to better fit the female's anatomy. The 13" length of pull reduces overall length and weight, creating a compact, balanced and fast-handling rifle. The pistol grip has a trigger finger groove, rightside palm swell,slim radius, and short grip-to- trigger reach for consistent trigger contact and increased control. The short, slim forearm also adds to the balanced feel. The high comb and Monte Carlo cheek piece provides optimal cheek weld and eye-to-scope alignment for fast target acquisition.
A rifle specifically for women must have a beautiful, elegant look so Weatherby chose Turkish A-grade walnut with a satin finish, Fleur-de-lis checkering, and rosewood forend and grip caps.
The stock isn't the only thing special about this new offering –
"Naming the rifle was just as unique as the design and development process," says Women of Weatherby's, Brenda Weatherby. "We conducted an on-line contest and the #1 name was 'Camilla', the wife of our founder, Roy Weatherby. We couldn't have come up with a better way to honor the First Lady of Weatherby."
Weighing in at just 6.25 pounds the Vanguard Camilla also comes with all the features of the legendary Weatherby Vanguard line. A match quality, two-stage trigger for consistent let-off, and clean, crisp break for improved accuracy. The 3 position safety allows the shooter to safely cycle the action when placed in the middle position, and Weatherby's SUB-MOA accuracy guarantee ensures consistent accuracy and performance.
The Weatherby Vanguard Camilla Rifles, chambered in .223 Rem., .243 Win., and .308 Win. are currently shipping, and 7mm-08 Rem. will be available in August, 2016. Retail price is $849.
Starting May 2nd and available for a very limited time, Weatherby has joined forces with Leupold Optics to offer a Leupold® VX-2® 3-9x40mm rifle scope to the first 100 Vanguard Camilla customers who register their rifle after receiving it.
To register your new Vanguard Camilla Rifle and see more details about this offer, please visit http://www.weatherby.com/camillapromo
About Weatherby
Founded in 1945, Weatherby, Inc.'s line features the distinctive WBY-XTM products as well as the popular Vanguard and legendary Mark V rifles (production and custom); Threat Response shotguns; over/under, semi- auto and pump shotguns; premium ammunition; and shooting accessories. For more information, go to www.weatherby.com. The company is based in Paso Robles, Calif., and invites all hunters and shooters to visit its free online community at www.weatherbynation.com or Facebook page at www.facebook.com/Weatherbyinc. Follow @weatherbyinc on Twitter.