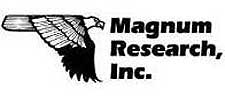 Pillager, MN -(AmmoLand.com)- Magnum Research (MRI) is proud to announce a shift in roles at the MRI plant in Pillager, Minnesota with Jim Tertin and Joby Goerges taking on new positions.
Jim Tertin, former Director of Manufacturing is now focusing his attention as Director of Design, Research and Development. Tertin has been with MRI since 2005 and prior to that was a consultant for the company. Prior to Tertin joining MRI, he was the Director of Gunsmithing Operations at Gander Mountain, Director of Manufacturing at Weatherby Firearms, and Manufacturing Manager at Acrometal in Brainerd where Weatherby Rifles were produced.
Few people are aware that Tertin is the actual designer and gunsmith behind MRI's popular BFR revolvers. Magnum Research first approached him in 1999 to develop, produce and sell the gun design to them. Tertin's extensive experience as a gunsmith was critical in mastering the base pin design, extraordinary strong frame and cylinder, firing pin, barrels, timing and smoothness on the BFR revolvers.
In his new role, Tertin will continue to design new products for the MRI product line. "MRI needs exciting new products to stay competitive and relevant in this industry," states Jim. "I really am happier when I am totally immersed in firearms and their use, so handing over the day to day operations to Joby of running the plant was a great move for both of us."
Prior to Joby Goeges becoming the Director of Manufacturing & Engineering at MRI, he was the Lead Engineer. Under the tutelage of Tertin, Goeges was ready to take over the daily operations of running MRI. In his new role, Goeges will oversee all areas of manufacturing, planning and directing all engineering efforts at the plant, and ensure that all engineering projects, initiatives and processes are in conformance with the company's policies and objectives. Goeges has been employed with MRI since 2008 and was hired at MRI directly after graduating from North Dakota State University with a degree in Mechanical Engineering.
"I am dedicated to my role as a leader and will continue to organize our company to make it even more efficient and profitable," stated Goeges. "Our mission at MRI is to ensure our customers are always getting high-quality products from a dedicated and talented group of employees. Each firearm, every detail is as important as the next."
To review the complete line of Magnum Research products, please visit www.magnumresearch.com.
About Magnum Research Inc. (MRI):
Magnum Research Inc. (MRI) opened up a new chapter in its 25 year old history when the Minneapolis, MN based company was purchased by Kahr Arms in June 2010. Kahr Arms, based in Worcester, MA with offices and factories in Massachusetts, New York, Illinois and California is a well known producer of high quality compact handguns and maker of the world famous Thompson submachine guns commonly known as the "Tommy Gun." Magnum Research's founders, Jim Skildum and John Risdall had been involved with the company since 1979. Both men oversaw the ascent of the Desert Eagle Pistol from a concept on paper to a pop culture icon including a Playboy magazine front cover featuring Pamela Anderson showing off a Pink Desert Eagle pistol.
For more information, visit: www.MagnumResearch.com.