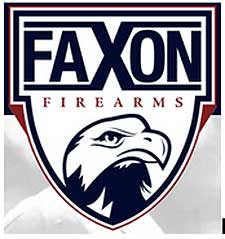 Cincinnati, OH –-(Ammoland.com)- Faxon Firearms, incessant innovators in the firearms industry, is pleased to announce the release of factory matched bolts and barrels for all its 5.56 NATO and 300 Blackout Barrels.
Available for order today, anytime a customer orders a bolt and/or carrier with a barrel, the Faxon factory will precision match the bolt to the barrel using custom hardened gauging. As a set, the bolt and barrel are then matching laser engraved as a set for easy identification.
Matching our famous barrels, Faxon's bolts are made using only state-of- the-art machining and materials. Bolts are machined from 9310 tool steel, which is stronger than "mil-spec" C158. The extractor is S7 with latest-spec extractor spring system including spring, "Crane" o-ring, and silicone insert. Bolt carriers available as optional add-ons include the ultra-lightweight GUNNER series and the standard "M16" carrier.
"For customers who do not have a set of headspace gauges or a gunsmith available, the factory-matched bolt/carrier and barrel removes all the guesswork from putting together an AR-15," said Nathanial Schueth, Director of Sales & Product Development. "Further, the laser-engraving ensures that no bolt and barrel are mixed up between rifles." There is no charge for the factory-matching, laser-engraved serialized bolt and barrel service. Orders only apply to in-stock barrels and bolts, with lead times generally only a week after order. Dealers and OEMs are encouraged to explore the service as well.
Bolt Specifications:
Bolt:
9310 Tool Steel Construction (Stronger than C158)
Full MIL-SPEC Heat Treatment
Shot Peened to MIL-SPEC
Magnetic Particle Inspection (MPI)
Back of Lugs Chamfered for Reliability
Spring, Insert, & "Crane" O-Ring Installed
QPQ – Salt Bath Nitrided
Extractor:
S7 Tool Steel Construction
Fully Heat Treated
Shot Peened Per MIL-SPEC
QPQ – Salt Bath Nitrided
About Faxon Firearms:
Faxon Firearms is a leader in constant evolution in the firearms marketplace. Faxon focuses on US-made quality and innovation. From the ARAK platform, GUNNER & FLAME barrels, MuzzLok (crush-washer free) muzzle devices, and now with factory headspaced bolts and barrels, Faxon offers quality complete rifle systems and components. New dealers are welcome.
For more information on Faxon Firearms, visit www.faxonfirearms.com.