The more, the merrier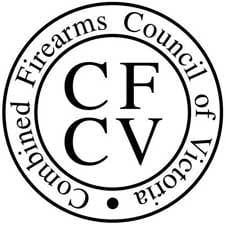 Australia -(AmmoLand.com)- The CFCV has released voting advice to help guide as many shooters in certain electorates to help elect candidates who will or have helped the shooting sports.
Click here to download our voting guide.
If you know someone who lives in these electorates, please make sure they get the guide so they know who to vote for.
For the many other lower house seats where we haven't got a recommendation, the only advice we have is to put the Animal Justice Party and Greens last.
In the Senate you will have the option of voting above the line for pro-gun parties no matter where you are in Victoria. Make sure you check our voting guide for information on who to vote for.
Neil Jenkins
Secretary, CFCV
About Combined Firearms Council of Victoria:
The Combined Firearms Council of Victoria represents five of Victoria's major shooting organisations – Field & Game Australia, Firearm Trades Association, Sporting Shooters Association of Australia, Victorian Amateur Pistol Association and Vintagers: Order of Edwardian Gunners.
For more information, visit: www.firearmscouncil.org.au.