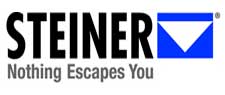 GREELEY, Colo. —-(Ammoland.com)- For a limited time only, Steiner is offering a FREE Micro Reflex Sight (MRS) valued at $529 with the purchase of a Steiner Intelligent Combat Sight (ICS).
As a pioneer in electro optics, Steiner's ICS, which is military grade, submersible to 30 feet, and designed to NATO standards, provides features that allow the shooter to quickly range their target with the push of a button and engage with confidence out to 800 meters/875 yards.
The 6×40 sight combines a laser rangefinder and a ballistic calculator into a rugged, compact tactical weapons sight for increased accuracy and greater first-round hit probability.
Steiner recently posted a short video on Facebook highlighting the dependability of the ICS, which was instantly viewed more than 130,000 times in just three days, showing a great deal of excitement and interest. This response illustrates the customer's appreciation for integrated technology and electronics, making the shooter more precise and confident with every shot.
The technologically advanced ICS, paired with the new red-dot 1x holographic MRS, is a lethal combination. The MRS provides speed and accuracy, and lets you engage close targets with both eyes open, for wider peripheral vision, and greater situational awareness.
Key features of the MRS:
3 MOA
Weight: 2.47 oz
Length: 1.89 in.
Battery: CR1632 (powers 550 hours of operation)
Waterproof to10 meters
Shockproof to 750 Gs
This special offer runs until July 31, 2016. To receive the free MRS or to learn more about the promotion, visit www.steiner-optics.com/promotions.
About Steiner
Headquartered in Bayreuth Germany, Steiner has been widely acknowledged as a world leader in the manufacturing of high quality optics since 1947. In addition to the outdoor, hunting and marine markets, Steiner provides products to military and law enforcement worldwide. The eOptics Division of Steiner is located in Miami Township, Montgomery County, Ohio. Steiner eOptics, is known for its US-made state-of-the-art imaging systems, beacons, laser aiming systems, and tactical lights used by military, law enforcement and commercial markets worldwide. Steiner is a Beretta Holding Company.