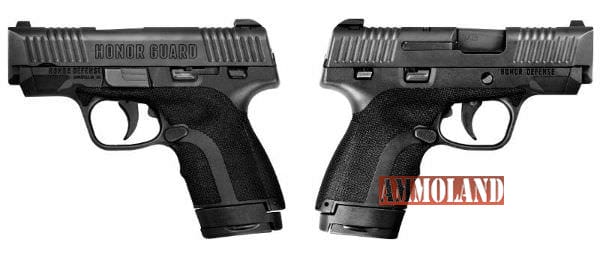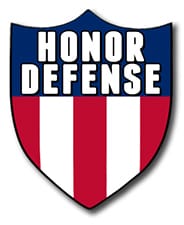 Atlanta, GA -(AmmoLand.com)- It's easy to say that a pistol will go through thousands of rounds without a problem-it's quite another thing to fire thousands of rounds in 2 days. But that's exactly what Honor Defense does.
In mid-July, Honor Defense began another phase endurance testing its 9MM, striker-fired handguns with Manual Safeties. The protocol includes shooting over 5,000 rounds in 2 days in a single pistol.
"This is reality testing," said Gary Ramey, president of Honor Defense. "We run pistols until they are too hot to handle. We drop magazines on the ground, and just keep loading and shooting. We want to know pistols perform under realistic conditions and we don't pamper them. Pistols are tools that must be pushed to the limits and then find ways to improve them."

Ramey added, "For our endurance testing, it is critical to have consistent high quality ammunition. So we use Sinterfire ammunition. because it is made in America and reliable. Sinterfire is best known for manufacturing lead-free, copper/tin frangible projectiles, but they have ammunition for all types of applications. I use it in my personal carry weapon"

"Our Sinterfire lead-free projectiles can be found in a number of applications, including Federal BallistiClean, Winchester Frangible, Speer RHT, and Hornady Frangible," said Brandon Graves CEO of Sinterfire. "We also make complete rounds, including the new line created by ex-Navy SEAL Marcus Luttrell, Team Never Quit Ammunition."
For more details, visit Sinterfire at: www.sinterfire.com.
Launched this year, the new Honor Defense line of pistols feature:
Striker-fired design that can handle 9MM +P loads
Snag-free sights
Trigger with a wide face with a crisp 7lb pull
Short reset for quicker second shot and better control
Ambidextrous slide catch and magazine catch
Available with or without an ambidextrous manual safety lever
Modular system with stainless steel chassis
Custom texture design to provide better grip in all situations
Replaceable back straps to allow customization.
For more information, visit their Facebook page or website at www.honordefense.com.
About Honor Defense:
Honor Defense offers the finest American-made pistols-using only American partners and materials. Honor Defense pistols are built with more features and higher quality standards than other pistols in their size range. To create its pistols, Honor Defense secured input from a panel of professionals that have defended our nation or have extensive credentials in self-defense training.
For more information, please visit www.HonorDefense.com.