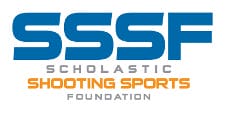 Ankeny, IA –-(Ammoland.com)- Fourteen coaches from five different Iowa Scholastic Action Shooting Program (SASP) teams attended a unique training opportunity with world champion action shooting competitor and coach, Manny Bragg (www.mannybragg.com). The course was hosted by the Dragoon Chapter Izaak Walton League and Central Iowa Scholastic Shooters and Sponsored by the Iowa Scholastic Clay Target Program, Inc.
Coaches spent two days on July 26 & 27 learning the fundamentals of shooting accurately at speed and more importantly how to coach those fundamentals to SASP athletes shooting rifles and handguns. Coaches spent the first day in a blend of classroom and range time reviewing fundamental shooting skills such as grip, presentation to the first target, accuracy, trigger control, transitions and the mental game. Day two was spent role-playing, diagnosing and troubleshooting common errors action shooters encounter and practicing useful drills and coaching techniques to develop the proper skill sets.
"This is just one more step in creating a great experience for our youth and the shooting sports" said Brian Hood, head coach for the Central Iowa Scholastic Shooters and board member of Iowa SCTP, Inc. "As coaches we have the responsibility to first promote and train firearms safety, secondly sportsmanship and the desire to compete. With the new knowledge and skills provided by Manny we can better help our athletes excel with proper coaching."
About the SSSF
The Scholastic Shooting Sports Foundation (SSSF) is responsible for all aspects of the Scholastic Clay Target Program (SCTP) and Scholastic Action Shooting Program (SASP) across the United States. SCTP and SASP are youth development programs in which adult coaches and other volunteers use shooting sports to teach and to demonstrate sportsmanship, responsibility, honesty, ethics, integrity, teamwork, and other positive life skills. SCTP was developed as a program of the National Shooting Sports Foundation (NSSF) until the SSSF was created in 2007 to operate the SCTP. In 2012, SSSF created the SASP and became the managing foundation of both programs.
For more information about SSSF, visit www.sssfonline.org.