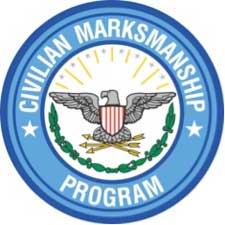 CAMP PERRY, Ohio –-(Ammoland.com)- The Civilian Marksmanship Program (CMP) is pleased to introduce 10 innovative electronic targets available for Open Public Shooting at Camp Perry. Rifle and pistol marksmen will now have the chance to fire towards the future of competitive shooting from the place that has been a pinnacle of marksmanship for over 100 years. Whether experienced or just beginning, the ground-breaking targets are designed with the ability to enhance skills and excite spectators of all ages.
From Aug. 29 to Nov. 7, 2016, Petrarca Range will be open to the public on Mondays, where only a small fee of $10/hour ($25 for 3 hours) will be required to fire upon some of the most advanced marksmanship technology available today. Visitors must provide his or her own firearms and ammo as well as any other accompanying equipment. Eye and ear protection is also strongly encouraged while firing or observing.
Similar to the targets used at CMP's Talladega Marksmanship Park in Alabama, the 10 state-of-the-art outdoor electronic targets on Petrarca Range (located on the historic grounds of Camp Perry) are capable of adapting to rifle, pistol and smallbore shooting. During Open Public, CMP staff members will be on hand to answer questions and to ensure safety on the range.
Rifle targets are located at the 100-yard line, but the changing of the target faces and the use of reduced target definitions allow shooters to practice for longer distances as well. Pistol targets are mounted in portable carriers that are constructed to be set up at 25 or 50 yards. The rifle targets are wireless, while the pistol targets are hardwired. Target technology is provided by Kongsberg Target Systems (KTS), with equipment marketed by CMP Targets.
For an even more comfortable experience, sound deadening material has been added to the interior ceiling of the Petrarca firing line structure along with a dividing wall to create a more controlled environment. New doors and lighting have also been installed to the structure, and berm work has been constructed downrange.
KTS Electronic Targets work through the power of acoustics – "hearing" the shot and accurately determining its location. With extensive use by ranges in 30 nations for over 20 years by Kongsberg Target Systems and even more experience received in-house by the CMP, the accuracy of these electronic targets is unlike anything else in the United States.
Come out with a friend, as a family or even by yourself! All are welcome to Petrarca Range at Camp Perry. For more information on Open Public Shooting, visit the Petrarca Range page on the CMP website at https://thecmp.org/competitions/cmp-targets-at-petrarca-range/.
About Camp Perry:
Camp Perry, a National Guard training facility open to the public for swimming, fishing, camping and viewing year-round, is located on the shores of Lake Erie, only six miles west of Port Clinton on State Route 2. The entrance is marked by its signature stone towers and checkered water towers standing in the distance.
About the CMP:
The Civilian Marksmanship Program (CMP) is a national organization dedicated to training and educating U.S. citizens in responsible uses of firearms and air guns through gun safety training, marksmanship training and competitions. The CMP is a federally chartered 501(c)(3) corporation that places its highest priority on serving youth through gun safety and marksmanship activities that encourage personal growth and build life skills.